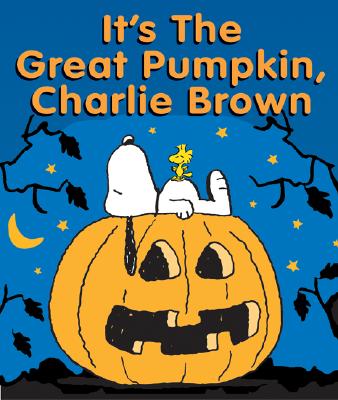 It's The Great Pumpkin Charlie Brown (Mini Ed) (RP Minis) (Hardcover)
RP Minis, 9780762420339, 128pp.
Publication Date: September 22, 2004
Other Editions of This Title:
Hardcover (7/24/2018)
Library Binding (1/1/2013)
Hardcover (8/14/2012)
Hardcover (8/9/2016)
Hardcover (8/10/2010)
Paperback (9/1/2008)
* Individual store prices may vary.
Description
First aired in 1966, It's the Great Pumpkin, Charlie Brown has become a staple of Halloween and one of the most beloved holiday specials in history. This charming full color abridgement of the classic animated story features a hangtag with a custom charm and all the lovable antics of Snoopy, Charlie Brown, and the rest of the Peanuts Gang.
About the Author
Charles Monroe Schulz (1922 -2000) was a 20th-century American cartoonist best known for his Peanuts comic strip. He was born in St. Paul, Minnesota, to Dena and Carl Schulz. His nickname "Sparky" was given by his uncle, after the horse Spark Plug in the Barney Google comic strip. He attended St. Paul's Richard Gordon Elementary School, where he skipped two half-grades. As a result, he was the youngest in his class when he attended St. Paul Central High years later, which may have been the reason why he was so shy and isolated as a young teenager. After his mother died in February, 1943, he was drafted into the army and sent to Camp Campbell in Kentucky. He was then shipped to Europe two years later to fight in World War II. After leaving the United States Army in 1945, he took a job as an art teacher at Art Instruction Inc., which he attended before he was drafted. First published by Robert Ripley in his Ripley's Believe It or Not!, then in a series of chronicles, The Saturday Evening Post, his first regular comic strip, Li'l Folks was published in 1947 by the St. Paul Pioneer Press. (It was in this strip that Charlie Brown first appeared, as well as a dog that looked much like Snoopy). In 1950 he approached the United Features Syndicate with his best strips from Li'l Folks, and Peanuts made its first appearance on October 2, 1950. This strip became one of the most popular comic strips of all time. He also had a short-lived sports-oriented comic strip called It's Only a Game (1957-1959), but abandoned that strip due to the demands of the success of Peanuts.