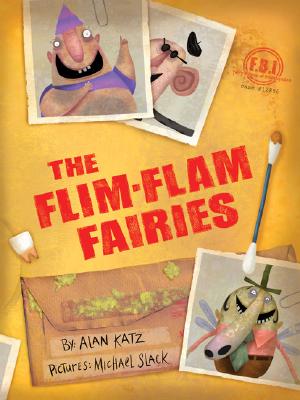 The Flim-Flam Fairies (Hardcover)
Running Press Kids, 9780762429967, 32pp.
Publication Date: August 1, 2008
* Individual store prices may vary.
or
Not Currently Available for Direct Purchase
Description
"A Royal Stinkfest!"
—Fairy Queen of Snots
"What a gas!"
—Fairy O. Hara, author of Gone Is the Wind
"This book makes great reading—and even better toilet paper!"
—I.C. Butts, President of S.T.I.N.K. (Society to Inform Nice Kids)
Say the word "fairies" and it conjures up images of little winged beings made of gossamer and light, exquisitely dressed in shimmering gowns or twirly, little bejeweled skating costumes. Well, you haven't met The Flim-Flam Fairies. Be prepared for the crazy antics of the Fart Fairy, Snot Fairy, Dirty Underwear Fairy, as well as a few other less-than-enchanting fairies as they persuade their way into and out of children's lives in attempts to take over the Tooth Fairy's under-the-pillow enterprise. A silly story that will have the kids howling into their pillows with laughter!
About the Author
Alan Katz is the author of several humorous adult and children's books, including Take Me Out of the Bathtub--a Publisher's Weekly winner for funniest book of 2001--and Stinky Thinking, a Children's Pick for Fall 2005 BookSense list. He also writes for television and print. He lives in Weston, Connecticut. Please visit him at www.alankatzbooks.com.Michael Slack is an artist, character designer, and occasional animator. His illustrations have appeared in Time, Nickelodeon, Ranger Rick, Computer Gaming World, and the New York Times. His animations have been screened internationally and shown on Noggin TV, Noggin Online, and on Animation Express. He won an Altpick Award in 2003. He lives in Pleasant Hill, California. Please visit him at www.slackart.com.
Advertisement