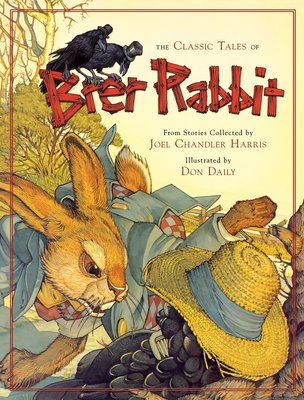 The Classic Tales of Brer Rabbit (Hardcover)
Running Press Kids, 9780762432196, 56pp.
Publication Date: January 29, 2008
Other Editions of This Title:
Hardcover (2/5/2004)
* Individual store prices may vary.
Description
This Courage Classic is reformatted into a smaller trim size and a lower price sure to make them necessities in any library. Beautiful, rich, and vibrant illustrations accompany these classic tales and make them treasures for all to read. Don Daily's exquisitely detailed illustrations make this hardcover series a great value. Retold from Joel Chandler Harris's Uncle Remus: His Songs and Sayings, children of all ages will laugh at the adventures of Brer Rabbit, Brer Fox, and Brer Bear.
About the Author
Joel Chandler Harris (1848-1908) collected the folktales of Southern African Americans and retold them as classic stories of Uncle Remus, a fictitious old slave who spun stories to a boy from "the big house of a plantation." He wrote five books featuring Uncle Remus and his stories of Brer Rabbit and friends. The first, Uncle Remus: His Songs and Sayings, was published in 1880.