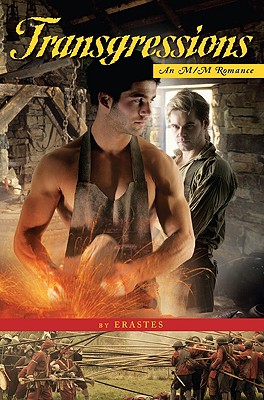 Transgressions
Paperback

* Individual store prices may vary.
Description
1642, England: David Caverly's strict father has brought home the quiet, puritanical Jonathan Graie to help his dreamer of a son work the family forge. With war brewing in Parliament, the demand for metal work increases as armies are raised.
The fair David is drawn to his father's new apprentice. And though his father treats them both as if they were brothers, David's feelings toward the shy Jonathan develop as they hide their growing physical relationship. Until the fateful moment when local gossips force David's father to banish him, to protect the family name.
Freed, directionless, and whimsical, David is eager to experience the drama and excitement of war, and follows two soldiers headed for battle, but the reality is a harsh awakening for his free-spirited nature. Seizing the opportunity to desert, David heads to London to lead a secret life, unaware that Jonathan too has left the forge in search of him. Lost and lonely, the vulnerable Jonathan quickly falls in with the Witchfinders, a group of extremists who travel the country conducting public trials of women suspected of witchcraft. Jonathan is drawn to the charismatic Michael, finally embracing a cause for truth so wholeheartedly, he doesn't recognize the dangerphysical and emotionalthat Michael represents. For the fanatic puritan is desperate to purge Jonathan of his memories of David in any manner possible....
Praise For Transgressions…
Library Journal, 4/15/2009
"Set during the Royalist/Roundhead conflict of the mid-1600s, this story exudes historical detail and will please historical fans."
Running Press Book Publishers, 9780762435739, 381pp.
Publication Date: April 14, 2009
About the Author
Erastes is the penname of a female author who lives on the Norfolk Broads, UK. She's a member of the Historical Novel Society and Director of The Erotic Authors' Association. Please visit her at www. Erastes.com.
or
Not Currently Available for Direct Purchase