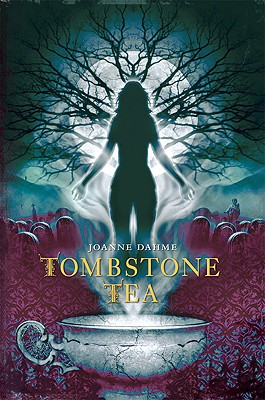 Tombstone Tea (Hardcover)
Running Press Kids, 9780762437184, 224pp.
Publication Date: August 1, 2009
* Individual store prices may vary.
or
Not Currently Available for Direct Purchase
Description
In order to be accepted by the "in crowd" at her new high school, Jamie accepts a dare to spend one night in a local cemetery collecting rubbings from ten gravestones. Once inside the gate of the dark and frightening burial ground, Jamie meets Paul, a handsome boy who works as a caretaker at the cemetery. Paul explains to Jamie about Tombstone Tea: a fund-raising performance in which actors impersonate the people buried in the cemetery. The actors are supposedly rehearsing on this particular evening, but Jamie quickly discovers that they aren't actors at all but the ghosts of men and women buried in the cemetery. When one woman decides to adopt Jamie to replace her lost daughter, our heroine fears she may never escape the cemetery.
Full of rich history and filled with a cast of ghostly characters, the third eerily descriptive novel from Joanne Dahme is just as creepy as her first novel "Creepers.
About the Author
Joanne Dahme currently works for the Philadelphia Water Department as its Watersheds Programs Manager. She received her civil engineering degree from Villanova University in 1980, and went on to earn a Masters of Journalism and Masters in Creative Writing from Temple University. Joanne has written a number of short stories and two young adult novels. She lives with her husband and son in Philadelphia, Pennsylvania.
Praise For Tombstone Tea…
Cindy Hudson, MotherDaughterBookClub.com, 6/11/10
"Tombstone Tea by Joanne Dahme has plenty of action to give you the creeps, it does take place in a cemetery and spirits are some of the main characters, but it's not so spooky that it's likely to keep you awake at night. Jessie is a strong character, and while sometimes I worried for her, I really liked her growing confidence and her ability to turn a strange situation into a purpose. Mother-daughter book clubs members will be able to talk about spiritualism, beliefs about what happens to you after you die, the history in cemeteries, and courage. I recommend it for groups with girls aged 11 to 14."
Advertisement