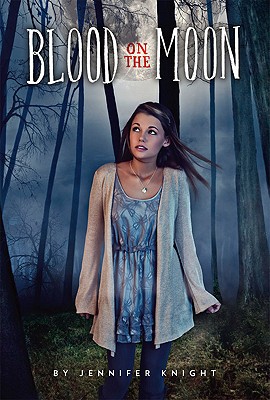 Blood on the Moon (Paperback)
Running Press Kids, 9780762441174, 398pp.
Publication Date: August 30, 2011
* Individual store prices may vary.
or
Not Currently Available for Direct Purchase
Description
As Faith Reynolds enters her freshman year of college, she is a complete and utter nervous wreck. With her best friend Derek suddenly pulling out the romance card and her dark, mysterious classmate staring her down at every turn, Faith somehow feels stuck in the middle without dating either one. And fortune may or may not be with her when a devilshly sexy stranger offers her a welcome escape.
Boys, romance, classes, and annoying roommates are all within the realm of the expected for a college frosh. Trying to solve the mysterious murders of young college coeds near campus is not. Darkness seems to be creeping into every corner of Faith's life, no matter the hour. And when she seeks the truth, danger seems to be the only thing that finds her.
Faith is well aware of the strangecurrents in the air, particularly when she sets off static sparkswith everything she touches. Before long, she finds herself entrenched in the deep-seeded battle between werewolves and vampires. The war has reached the tipping point, and Faith has the power to determine where the scales fall. But the most important question may be with whom does her loyalty lie?
Deliciously suspenseful and immediately addictive, "Blood on the Moon" features a headstrong heroine and all of the thrills, chills, and otherworldly boys with deadly charm that a human could ask for.
About the Author
Jennifer Knight makes her debut with Blood on the Moon. She voraciously reads and writes paranormal young adult fiction. She lives in Palmetto Bay, Florida with her husband and two children.
Praise For Blood on the Moon…
Erica Roberts, teen library galley reviewer
"The enthralling plot paired with the genuine characters made for an addictive read."
Moonlight Book Reviews
"I loved that even though this was a paranormal romance it had the feel of a crime thriller as well. I couldn't stop reading this book once I got started….Also a side note that has this in its summary : '…otherworldly boys with deadly charm ...' The fact that it lived up to this in the hot boy category made me ecstatic!"
Advertisement