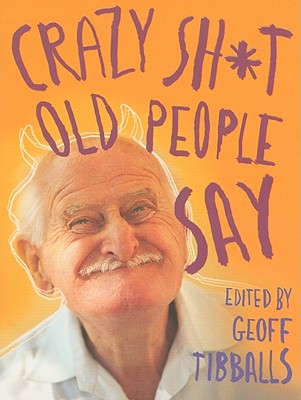 Crazy Sh*t Old People Say (Paperback)
Running Press Adult, 9780762442362, 256pp.
Publication Date: May 24, 2011
* Individual store prices may vary.
Description
Wise, offensive, whatever you want to call it, old people take no prisoners as they dissect modern life and the younger generations: "Life's a b*tch. Deal with it." Under the guise of passing on their experience to family members, neighbors, or even casual acquaintances, older folks exercise their right to swear, cuss, and insult as they please. This humorous collection of wisdom from our elders will prove that with increasing age and grey hair comes a newfound confidence to speak one's mind.
About the Author
Geoff Tibballs is the author of the Mammoth Book of Jokes and The Mammoth Book of Dirty Jokes as well as many other titles. He lives in England, with his wife and daughters.