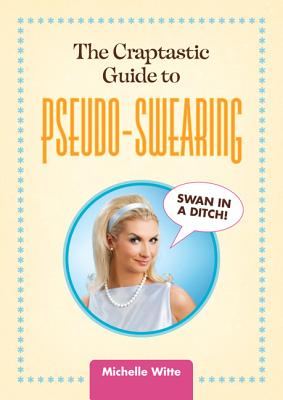 The Crap-Tastic Guide to Pseudo-Swearing (Hardcover)
Running Press Book Publishers, 9780762444168, 173pp.
Publication Date: June 26, 2012
Description
True, dropping a well-placed swear can make even the worst situations seem better, but sometimes a "fudge " or "sugar " can be equally satisfying--and won't land you in trouble. The Craptastic Guide to Pseudo-swearing offers new, creative, and clean ways to express how fetchin' mad some son of a biscuit made you. Featuring a variety of games, instructions, and helpful hints, Craptastic proves there are endless cussing alternatives for any rassafrackin' situation. The book offers a dictionary of terms, broken down into craptacular categories including Classics, Sexy Talk, and Safe for Church. Toss in games like Cross-words Puzzle and Play It Safe Hangman, tidbits about noteworthy curses in pop culture, plus a plethora of other interactive features, and you have a book that will turn anyone into a prodigious fake curser in no time.
Advertisement