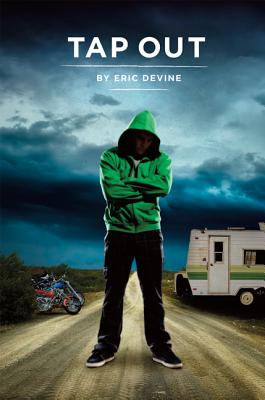 Tap Out
Paperback

* Individual store prices may vary.
Description
Seventeen-year-old Tony Antioch lives in Pleasant Meadows, a trailer park where questions aren't asked since everyone already knows the answers from their own experience. He dreams of rescuing his mother from her constant stream of abusive boyfriends but in reality can barely duck the punches that are aimed at himself.

When Tony is coerced into joining his friend Rob's Mixed Martial Arts class, he is surprised to find that he has a talent that he actually wants to develop. But with a meth-dealing biker gang that is hungry for recruits and a vicious cycle of poverty and violence that precedes him, Tony is going to need a lot more than blood and guts to find a way out.

Gritty, powerful, and unapologetic, Tap Out explores what it takes to stay true to oneself and the consequences of the choices made along the way in order to do so.
Praise For Tap Out…
"A boy who knows only grinding despair finds hope within the walls of a gym. . . . This is bound to have huge appeal." —Kirkus Reviews

"Devine instantly captures your attention and holds it until the very end. . . . The storyline, the drama and the characters were all thoroughly put together."—School Library Journal Teen

"From the first line, author Devine announces that he plans to hit hard and hit often, and most of the strikes hit home in perhaps the grittiest sports novel since Joshua C. Cohen's Leverage (2011)...this strong outing deserves plenty of readers.—Kirkus Reviews

"Devine doesn't pull any punches."—Publishers Weekly

"Highly recommended."—LifeIsBetterwithBooks.com

"It is honest, raw and emotional, and deserves a place on every high school and public library bookshelf."—You Decide: Should I Read It or Not? blog

"It is a wonderful tale of realizing you have to make your own decisions if you want your life to go anywhere." — Barefoot Dokusha blog

"[A] book that is relevant to teenage boys and one that they will read." —The Literati Press

Running Press Kids, 9780762445691, 320pp.
Publication Date: September 11, 2012
About the Author
Eric Devine is a writer, high school English teacher, and educational consultant. He is the author of Tap Out, Dare Me, and Press Play. He lives in Waterford, NY with his family.