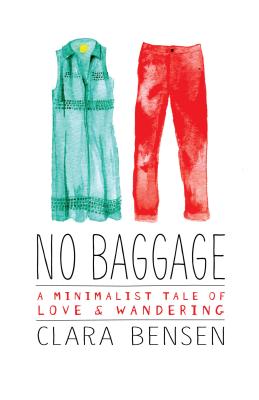 No Baggage (Hardcover)
A Minimalist Tale of Love and Wandering
Running Press Adult, 9780762457243, 288pp.
Publication Date: January 5, 2016
* Individual store prices may vary.
Description
One Dress, Three Weeks, Eight Countries--Zero Baggage

Newly recovered from a quarter-life meltdown, Clara Bensen decided to test her comeback by signing up for an online dating account. She never expected to meet Jeff, a wildly energetic university professor with a reputation for bucking convention. They barely know each other's last names when they agree to set out on a risky travel experiment spanning eight countries and three weeks. The catch? No hotel reservations, no plans, and best of all, no baggage.

Clara's story will resonate with adventurers and homebodies alike--it's at once a romance, a travelogue, and a bright modern take on the age-old questions: How do you find the courage to explore beyond your comfort zone? Can you love someone without the need for labels and commitment? Is it possible to truly leave your baggage behind?

About the Author
Clara Bensen is a writer living in Austin, Texas. The story of her luggage-less trip began as a Salon.com article entitled, "The Craziest OKCupid Date Ever," and attracted international attention. No Baggage is her first book.