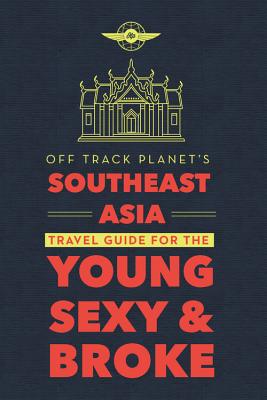 Off Track Planet's Southeast Asia Travel Guide for the Young, Sexy, and Broke
Paperback

* Individual store prices may vary.
Description
Since its conception in 2009, the Off Track Planet brand has been inspiring the young, sexy masses to get off their butts and out into the world. Next in its successful line of uncensored, fun-focused travel guides comes
Off Track Planet's Southeast Asia Travel Guide for the Young, Sexy, and Broke
, covering Vietnam, Laos, Cambodia, Thailand, Myanmar (Burma), Malaysia, Indonesia, Philippines, Brunei, and Singapore.
With detailed maps, guides, charts, and hundreds of brilliant 4-color photographs throughout, the book takes readers through the most adventurous destinations throughout Southeast Asia. It's any intrepid traveler's comprehensive guidebook to the region, with tips to:
Get Inspired: Destinations organized by interest, such as Adventure & Sports; Art, Culture, and Design; Food; Sex & Partying; and Music & Festivals
Get Your Shit Together: Everything you must know to plan your trip, including advice on when to go where, where to stay when you arrive, passport & visa considerations, budgeting, packing (and backpacking), and health & safety specific to the city and country you're visiting
Make Yourself Useful: Avenues to extend your trip by volunteering, studying, or working abroad

Running Press Adult, 9780762463909, 256pp.
Publication Date: August 27, 2019
About the Author
Anna Starostinetskaya was born in Ukraine, raised in Los Angeles, and currently resides in Brooklyn, New York. Her most memorable trip was to Spain, where she hopped a fence on the side of a highway to sample an authentic Spanish olive right from a tree. Don't eat olives from trees for two reasons: (1) they have not been cured and taste like utter shit and (2) if the grove's owner catches you trespassing, you may leave Spain with more battle wounds than you intended.

Freddie Pikovsky is the ringmaster of OTP and fell in love with backpacking on a trip in 2009 that started in Israel; went through Greece, Italy, Spain, France, and the Netherlands; and ended in travel enlightenment. He often travels in a style known as "broke fancy," which has landed him in some precarious situations. He's a firm believer that every young person should experience the life-changing capabilities of travel and drives OTP forward to make this vision a reality.