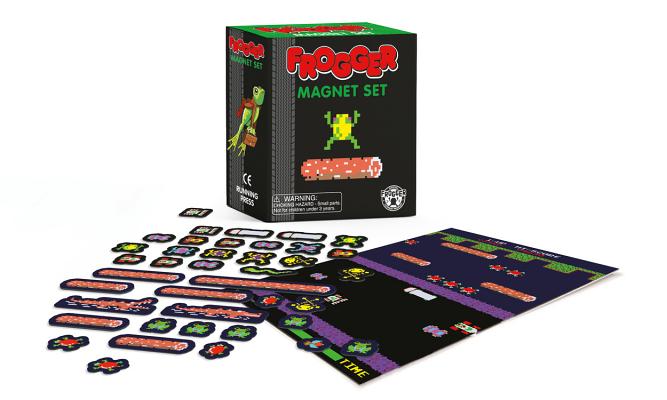 Frogger (General merchandise)
Magnet Set (Miniature Editions)
Running Press Miniature Editions, 9780762468300
Publication Date: September 17, 2019
* Individual store prices may vary.
Description
Based on one of the most iconic arcade games in history, mix and match dozens of magnets on a two-sided illustrated backdrop to build your favorite Frogger scenes.

Magnets include:
Frogger
Lady frog
Turtles
Cars
Trucks
Logs
Skull and crossbones
Alligators
And more!

About the Author
Konami Cross Media NY, Inc., a brand management company and wholly owned subsidiary of Konami Digital Entertainment, currently manages the licensing, production & distribution of the Yu-Gi-Oh! franchise outside of Asia. Beyond Yu-Gi-Oh!, 4K Media manages the properties Bomberman, Contra, and Frogger from Konami. Rounding out their IP portfolio is Rebecca Bonbon, the girl's anime brand created by Yuko Shimizu.