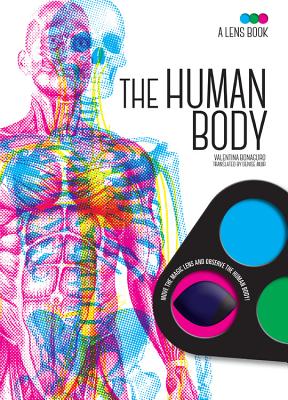 The Human Body (Lens Book) (Hardcover)
Running Press Kids, 9780762492244, 32pp.
Publication Date: May 1, 2018
* Individual store prices may vary.
Description
Discover cool facts about the human body with this fun, innovative 3D format!
How do bones and muscles work? What part of our brain helps us to see and hear? How does blood get from our heart to our other organs? Answers to these fascinating questions and more lay inside The Human Body: A Lens Book, an inspiring and creative illustrated book that promises to provide hours of fun and learning for kids. Use the three different color lenses in the book's cover to make discoveries about all the systems of the body, including organs, the skeleton, the muscles, and more. You'll never look at your body the same way again after learning all these curious facts about what makes us human.
About the Author
Valentina Bonaguro holds a publishing and journalism degree from the University of Verona and has worked as an editor and content manager for many publishers and communications firms in the Veneto region. As an editor and writer for Sassi Editore, she focuses on history, art, illustration, and travel. She lives near Leguzzano, Italy.

Denise Muir is a freelance translator with a degree in psychology from Scottish University. She is a member of the Italian Association of Translation and Interpreting and the International Association of Professional Translators and Interpreters. She divides her time between Scotland and Italy.