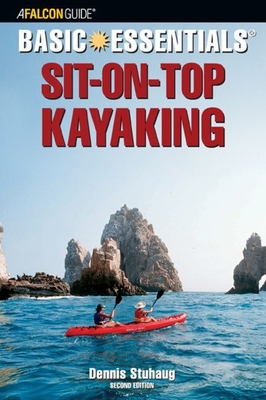 Big Green Apple (Paperback)
Your Guide to Eco-Friendly Living in New York City
Globe Pequot Press, 9780762738359, 287pp.
Publication Date: January 1, 2006
* Individual store prices may vary.
Description
Boxed item?]If all New Yorkers recycled their Sunday New York Times, 75,000 trees would be saved--every week Many people in New York would like to act more responsibly when it comes to environmental health, but most simply don't know how. With The Big Green Apple, they'll discover dozens of simple and practical ways to make a difference, and they'll learn why adopting a lower-impact lifestyle is important for our planet and for New York in particular. Covering energy consumption, food, household products, transportation, recycling, recreation, and much more, The Green Apple presents easy-to-understand information about the environmental implications of typical city life and offers practical advice for improving one's own relationship with the city's greater ecology, either as an apartment dweller or a homeowner. Readers will find information on: >Choosing a green power source through Con Ed or direct >Locations of Greenmarkets and Community Supported Agriculture programs >Simple ways to reduce energy consumption in your home--and save money > The "greening" of NYC's restaraunts and grocers. >Conserving New York's water supply--the whys and hows >Streamlining the recycling process >Auto-free advocacy groups like Transportation Alternatives >Where to find eco-friendly dry cleaners, fashions, cosmetics, and household products >The low-down on GMOs, and reasons to buy organic, local food. >Sources of sustainably grown coffee >How to calm neighborhood traffic >Lowering environmental impact in the workplace and much more Also included are a calendar of NYC's "greenest" events and a directory of organizations and 0 resources to help New Yorkers lighten their impact on the environment. Success stories about local businesses and other groups show how sustainable ideas are being put into practice. Packed with facts and figures, this inspiring, highly accessible guide is a comprehensive grassroots resource for any New Yorker wishing to reconcile a "green" philosophy with an urban existence.
About the Author
Benjamin Jervey writes about environmental topics, music, travel, and the green building industry for print and online magazines and newspapers. He also leads cross-country bicycle tours in the United States and abroad and has worked with a not-for-profit organization dedicated to the development and care of the city's parks. He lives in Brooklyn, New York.
Praise For Big Green Apple: Your Guide to Eco-Friendly Living in New York City…
From the Introduction:

"Fortunately, we live in a time when more and more efforts are being made to redeem the city with regard to its relationship with the natural world and a wider encompassing ecosystem. While the urban "sustainability movement" in this country might have its domestic roots on the West Coast, New Yorkers are waking up to this trend and an abundance of progressive politicians, entrepreneurs, activists, and citizens are starting to truly bring about some wonderful changes."
or
Not Currently Available for Direct Purchase