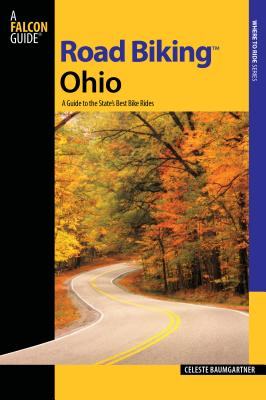 Road Biking Ohio (Paperback)
A Guide to the State's Best Bike Rides
Falcon Press Publishing, 9780762739639, 196pp.
Publication Date: May 4, 2010
Description
Detailed descriptions and maps of forty of the best bicycle rides in Ohio, from easy afternoon jaunts to multi-day tours.

About the Author
A lifelong cycling enthusiast, Celeste Baumgartner has written a bicycling column for more than 15 years for the Hamilton Journal-News, describing Ohio bike routes. She has biked across the state on the Cardinal Bike Trail and has ridden organized rides throughout the state. An authority on biking, she has judged 4-H bicycling competitions. An award-winning outdoor writer, Baumgartner has written for many publications including Country Living, Bird Watcher's Digest, Ohio Outdoors, Farm World, Farm & Ranch. She has been interviewed for a segment on the Wild Ohio television show. A member of the Outdoor Writers Association of America and the Outdoor Writers of Ohio, Baumgartner currently lives in Hamilton, Ohio.
Advertisement