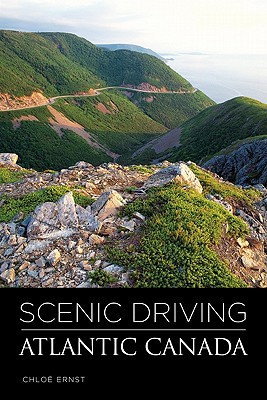 Scenic Driving Atlantic Canada: Nova Scotia, New Brunswick, Prince Edward Island, Newfoundland & Labrador (Paperback)
Nova Scotia, New Brunswick, Prince Edward Island, Newfoundland & Labrador
GPP Travel, 9780762764815, 240pp.
Publication Date: June 14, 2011
Description
A first edition, Scenic Driving Atlantic Canada features nearly thirty separate drives through the beautiful Canadian coastline, from Nova Scotia up to Newfoundland. An indispensable highway companion, Scenic Driving Atlantic Canada includes route maps an.
About the Author
Chloe Ernst has written guidebooks and travel articles for Frommer's, the Toronto Star, and online magazines. After growing up sailing amongst Mahone Bay's treasured islands, she earned a bachelor's degree in journalism and Spanish from the University of King's College in Halifax, Nova Scotia. Look for updates on her travel adventures at www.chloeernst.com.
Advertisement