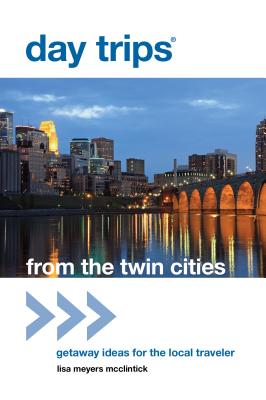 Day Trips(r) from the Twin Cities (Paperback)
Getaway Ideas for the Local Traveler, First Edition (Day Trips from the Twin Cities: Getaway Ideas for the Local Traveler)
Gpp, 9780762779383, 211pp.
Publication Date: August 7, 2012
* Individual store prices may vary.
Description
Rediscover the simple pleasures of a day trip with Day Trips from the Twin Cities. This guide is packed with hundreds of exciting things for locals and vacationers to do, see, and discover within a two-hour drive of the Minneapolis/St. Paul metro area. Wi.
About the Author
Lisa Meyers McClintick is an award-winning travel writer and photographer who is passionate about her home state of Minnesota and the Upper Midwest. She contributes frequently to Midwest Living, AAA Living, and the Minneapolis Star Tribune and blogs at www.10000Likes.com.