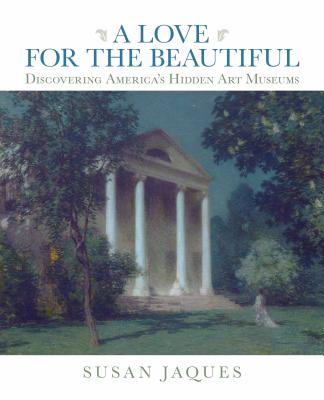 A Love for the Beautiful: Discovering America's Hidden Art Museums (Paperback)
Discovering America's Hidden Art Museums
Globe Pequot Press, 9780762779505, 273pp.
Publication Date: November 6, 2012
* Individual store prices may vary.
or
Not Currently Available for Direct Purchase
Description
Some of the country's best art is hidden in plain sight, in museums largely unknown outside their regions. How works by masters like Rembrandt, Rodin, Picasso, and O'Keeffe wound up where they did is a colorful tale of American art collecting. It's the story of patrician families who acquired masterworks, self-made millionaires who used their business savvy to outbid rivals, and prescient collectors who championed new artists and neglected genres. Each of the fifty museums profiled in this book offers a uniquely personal, intimate art-viewing experience.
About the Author
Susan Jaques is a journalist specializing in art and travel. She has written for numerous magazines, newspapers, and websites. Travel writing sparked Jaques's love for art. An assignment in Italy led to Padua and the Scrovegni Chapel, Giotto's medieval treasure. Another assignment led her to Holland for Rembrandt's 400th birthday. Articles about museums in London and Amsterdam soon followed. Jaques is graduate of Stanford University with a B.A. in history and UCLA's Graduate School of Management, where she earned her master's degree. Among her favorite places are the Getty and Frick libraries. She lives in Southern California.
Praise For A Love for the Beautiful: Discovering America's Hidden Art Museums…
"What a wonderful book this is for art lovers of every stripe—a guide to top-tier collections around the United States that are hiding in plain sight. From cowboy art to pre-Columbian, Boucher to Braque, it can all be found at the 50 lesser-known museums that star in A Love for the Beautiful. Susan Jaques' lively guide will prompt hours of enjoyable browsing—as well as dreams of a cross-country art tour. I'll start mine at the Sydney and Walda Besthoff Sculpture Garden in New Orleans." —Annalyn Swan, Pulitzer prize–winning coauthor of de Kooning: An American Master

"Susan Jaques has produced an informative, accessible guide to the fascinating mosaic of America's art museums. Chock full of history, beautifully descriptive, and always engaging, this work will introduce art lovers (and art lovers to be) to many undiscovered riches." —Dewey Blanton, director of Strategic Communications, American Association of Museums
Advertisement