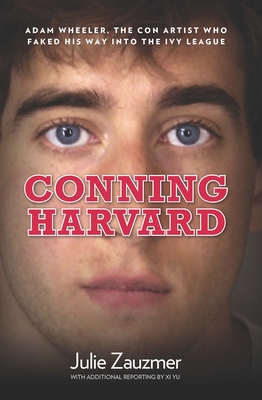 Conning Harvard: Adam Wheeler, the Con Artist Who Faked His Way Into the Ivy League (Hardcover)
Adam Wheeler, the Con Artist Who Faked His Way Into the Ivy League
Lyons Press, 9780762780020, 230pp.
Publication Date: September 18, 2012
* Individual store prices may vary.
or
Not Currently Available for Direct Purchase
Description
Conning Harvardtells the storyof Adam Wheeler's lie-filled path into Harvard, his compulsive conning of grant and scholarship boards after enrolling, and the eventual discovery of his fraudulent past.
About the Author
Julie Zauzmer is a Harvard University senior who began covering the Adam Wheeler story for The Harvard Crimson in 2010. She is currently the managing editor of The Crimson.
Praise For Conning Harvard: Adam Wheeler, the Con Artist Who Faked His Way Into the Ivy League…
'Conning Harvard proves that what I did over 40 years ago is 4,000 times easier to do today due to technology. Technology breeds crime and makes replicating documents and falsifying paper child's play. This, added with the fact that we live in an extremely unethical society that doesn't teach ethics at home and doesn't teach ethics at school because the teacher would be accused of teaching morality, has brought us today to a country full of Adam Wheelers. For those who are naive, a must read."—Frank W. Abagnale, author of Catch Me If You Can and expert  consultant on forgery, embezzlement, and secure documents

". . . the bizarre nature of the case is hook enough." --Publishers Weekly 
Zauzmer's well-researched book is practically a how-to guide for scamming a college admissions process…To report on the extent of Wheeler's fraud, Zauzmer scrutinizes the college admissions system even more carefully than her subject did... --Philadelphia Inquirer
Advertisement