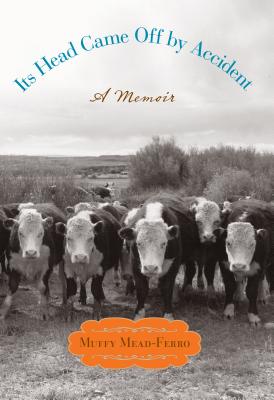 Its Head Came Off by Accident (Paperback)
Two Dot Books, 9780762780648, 175pp.
Publication Date: September 18, 2012
* Individual store prices may vary.
Description
Its Head Came Off by Accident is a humorous, yet poignant reflection on gratitude and loss. It describes a childhood that takes place on a vast Wyoming landscape--more than 6,000 acres near near Jackson Hole and adjacent to Grand Teton National Park--where the author grew up with adventure-crazed, raucous brothers and friends, and a colorful collection of Western characters, most particularly her own mother. Mead-Ferro's desire to move back to her childhood homeland from the city is weighed with how she felt when she did live on the cattle ranch, always unsure if she fit in. When Mead-Ferro's mother is killed in a freak horse accident while herding cattle, Mead-Ferro faces the loss not only of this profoundly influential person but of the entire ranching operation: a century-old legacy. After she and her brothers sell the family ranch Mead-Ferro attempts to recreate the landscape of her childhood--particularly the privileges and responsibilities of land, animals, and real work--as a bequest to her own children.
About the Author
Muffy Mead- Ferro is the author of Confessions of a Slacker Mom, which was on the San Francisco Chronicle bestseller list has been option as a television series, and Confessions of a Slacker Wife. Mead-Ferro has appeared on Oprah and the Today Show among others. She lives in Wyoming and Salt Lake City, Utah, where she works in marketing.