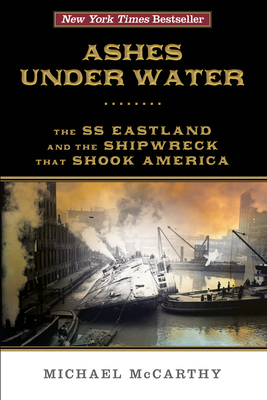 Ashes Under Water (Hardcover)
The SS Eastland and the Shipwreck That Shook America
Lyons Press, 9780762793280, 301pp.
Publication Date: October 1, 2014
* Individual store prices may vary.
Description
It was the summer that broke America's heart. In 1915, Chicago commuters were horrified to see the SS Eastland, a massive LakeMichigan steamship, flip over while tied to its dock. More than eight hundred poorfactory workers and their children drowned. Twenty-two whole families perished. Thenation cried out for justice. Drawing on previously unpublished evidence from theNational Archives, Ashes Under Water is the untold story of a mysterious industrialatrocity and how the prosperous, guilty Eastland owners tried to shift the blame to thewhistleblower and one true hero on the ship, Engineer Joseph Erickson, a workingclass immigrant. Against all odds, an attorney down on his luck at the time thenstepped in to save him: Clarence Darrow, the future legal star. A national tragedy, Chicago politics, corrupt businessmen, a courtroom drama all woven into one spellbinding narrative. Author Michael McCarthy takes us back one hundred years to one of the most shocking accidents in American history. But the aftermath and the cover-up just may have been worse.
About the Author
Michael McCarthy worked for the Wall Street Journal for twenty-two years, first as a reporter and then as an editor on feature stories. He is the author of The Sun Farmer and has been published in The Southern Review, among other publications. He has spent twelve years researching the Eastland case. He has lived in Chicago and now resides in South Haven, Michigan--two ports of call in the Eastland story.