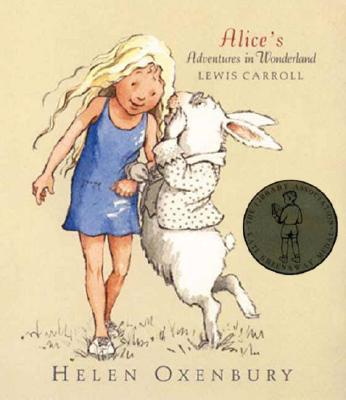 Alice's Adventures in Wonderland (Hardcover)
Candlewick, 9780763608040, 208pp.
Publication Date: October 6, 1999
Other Editions of This Title:
Paperback (7/31/2014)
Paperback (10/18/2019)
Paperback (4/17/2010)
Paperback (10/5/2007)
Paperback, Large Print (8/29/2014)
Paperback (2/9/2019)
Paperback (10/1/2018)
Paperback (7/1/2018)
Paperback (9/20/2018)
Paperback (4/7/2016)
Paperback (9/5/2019)
Paperback (9/21/2015)
Paperback (9/21/2014)
Paperback (4/25/2014)
Paperback (5/25/2019)
Paperback (8/1/2013)
Paperback (10/6/2018)
Paperback (7/19/2013)
* Individual store prices may vary.
Spring 2010 Kids' Next List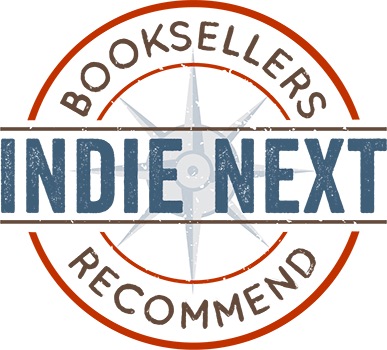 "This illustration-driven edition of the classic tale appeals to booklovers of all ages. The perspective and design provide a satisfying experience for both the reader and the collector."
— Camille DeBoer, Pooh's Corner, Grand Rapids, MI
View the List
Description
Lewis Carroll's timeless classic brought to life by one of the most revered children's book illustrators of our time!

Suddenly a White Rabbit with pink eyes ran close by her.

There was nothing so very remarkable in that; nor did Alice think it so very much out of the way to hear the Rabbit say to itself, "Oh dear! Oh dear! I shall be too late!"

Lewis Carroll's masterpiece, an exuberant mix of fun and fantasy, logic and lunacy, silliness and droll splendor, revolutionized children's literature. Its influence has been immeasurable, and the story's cast of characters, including Alice herself, the Mad Hatter, and the Cheshire Cat, hold a beloved place in our culture.

Now Helen Oxenbury, one of the world's most acclaimed illustrators—whose many books for children include the award-winning FARMER DUCK, by Martin Waddell, as well as her Tom and Pippo books—has brought her own special brand of magic to Lewis Carroll's classic.

And ALICE'S ADVENTURES IN WONDERLAND is Helen Oxenbury at her very best. Her vision of Alice is unique and modern. Her Wonderland is fresh, whimsical, and lovingly created. With more illustrations than any other edition, this beautiful volume has all the warmth, depth of emotion, humor, and acute observations of people and animals for which Helen Oxenbury's work is so highly regarded. Join us in celebrating a major artistic achievement! And welcome back—to a Wonderland that is as astonishingly new as it is joyously familiar.
Praise For Alice's Adventures in Wonderland…
None
06/21/2005
"Rarely is the word 'masterpiece' used in reviewing anything, but this unabridged edition of a classic definitely brings the word to mind, in hushed and reverent tones." --------

Publishers Weekly, starred review
11/01/1999
"...Oxenbury's [ALICE] brims with the fun and frights of a visit to an amusement park. In perhaps her most ambitious work to date, Oxenbury applies her finely honed instinct for a child's perspective to create an Alice accessible to all ages. An ideal first introduction to a lifelong favorite read." --------

New York Times Book Review, The
12/02/1999
"Altogether, the chill is gone from the appearance of a story that after all remains frightening in its upside-down, inside-out logic. If Helen Oxenbury has eased children's way to the enduring fascination of Lewis Carroll's text, then so much the better, and more power to her." --------

Book Page
01/01/2000
circ=800,000
"The volume is oversized, the typeface large and friendly, the margins generous. This beautiful book quietly takes Alice out of the inky hands of scholars and places her back in the hands of children, where she has always belonged."
or
Not Currently Available for Direct Purchase