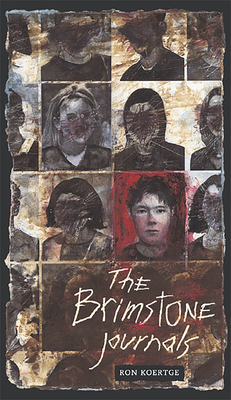 The Brimstone Journals (Paperback)
Candlewick Press (MA), 9780763617424, 113pp.
Publication Date: January 5, 2004
Description
In a startling, often poignant student journal, acclaimed poet and novelist Ron Koertge creates a suburban high school both familiar and terrifying.
The Branston High School Class of 2001 seems familiar enough on the surface: there's the Smart One, the Fat Kid, Social Conscience, Bad Girl, Good Girl, Jock, Anorexic, Dyke, Rich Boy, Sistah, Stud . . . and Boyd, an Angry Young Man who has just made a dangerous new friend. Now he's making a list.
The Branston High School Class of 2001. You might think you know them. You might be surprised.
Narrated by fifteen teenage characters, this startling, often poignant poetic novel evokes a suburban high school both familiar and terrifying and provides an ideal opportunity for young adults to discuss violence in schools.
About the Author
Ron Koertge is the author of several acclaimed novels, including THE ARIZONA KID, WHERE THE KISSING NEVER STOPS, and TIGER, TIGER, BURNING BRIGHT, all of which were ALA Best Books for Young Adults. Of The Brimstone Journals, he says, "Usually, I choose characters and settings that are humorous and offbeat. The Brimstone Journals, however, chose me. The characters woke me up at night, the entire first draft took just three weeks. Then the voices were gone and it was time to be a writer again instead of merely taking dictation from god-knows-where." Ron Koertge lives in South Pasadena, California, and teaches English at Pasadena City College, as well as in the MFA in Writing for Children program at Vermont College.
Advertisement