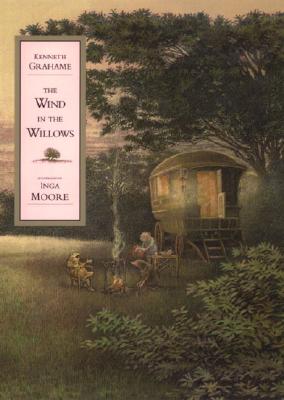 The Wind in the Willows (Hardcover)
Candlewick Press (MA), 9780763622428, 182pp.
Publication Date: September 15, 2003
Description
In a beautiful single volume, Inga Moore's magical illustrations bring Kenneth Grahame's much-loved classic to life for a new generation of readers.
Kenneth Grahame's classic tale of the pleasures of country life and the dependability of good friends will never grow old. Now, in this splendid volume, Inga Moore recaptures its scenes and its characters with richly patterned and warmly detailed illustrations. Here, drawn with charming freshness, are impulsive dear Mole, rash Mr. Toad, reclusive Badger, and sensible Rat, so happy just -messing around in boats.- And here are the most treasured moments from THE WIND IN THE WILLOWS - Mole's first enraptured row on the river, Toad's irrepressible adventures in and out of automobiles, and many more. So gather 'round to read or listen, and, as Mole and Rat would heartily agree, a fine time will be had by all.
About the Author
Inga Moore says that illustrating Kenneth Grahame's famous story was both great fun and a great challenge. -THE WIND IN THE WILLOWS is such a wonderful book that I never tire of reading it. I couldn't possibly let it down, so I had to do my best work ever.- Of the wayward Mr. Toad, she adds, -He is a celebration of the life we would lead if only we could.-
Advertisement