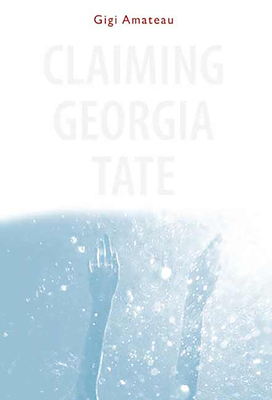 Claiming Georgia Tate (Hardcover)
Candlewick Press (MA), 9780763623395, 208pp.
Publication Date: May 24, 2005
* Individual store prices may vary.
or
Not Currently Available for Direct Purchase
Description
When her beloved grandmother dies, a young girl's minister grandfather unwittingly sends her to live with an abusive father in this rich, wrenchingly honest southern novel infused with humor and heart.
Twelve-year-old Georgia Tate wishes she could stay home forever with her no-nonsense nana, her preacher granddaddy, and her sassy friend Ginger, celebrating church revivals and the Fourth of July with icy cold watermelon and all the deep-fried fish she can eat. She wishes her deadbeat daddy had never reappeared on the scene, and that Ginger hadn't blurted out the awful truth about Mama. But most of all, when Georgia Tate loses her nana to a sudden heart attack, she desperately wishes she could find a way to tell Granddaddy why she can't possibly leave Mississippi to move in with Daddy about the things he does that make her feel so ashamed her mind takes her off to a faraway, made-up place.
With a vivid narrative voice and an extraordinary cast of characters, first-time author Gigi Amateau tells an unflinching and unforgettable tale of a sensitive girl caught in the trauma of incestuous abuse. But CLAIMING GEORGIA TATE is also a joyful story of survival an ode to the solace of true family, the mercy of strangers, and the possibility of hope and healing.
About the Author
Gigi Amateau says that she was first "introduced" to the character of Georgia Tate in the summer of 1996. "While writing her story over the next six years, I came to know her well and found we have a lot in common," she says. "We're both from Mississippi. We both love catfish, watermelon, and rainy days, and our granddaddies saved our lives mine when I was fifteen and in a lot of trouble and hers when she was twelve and far away from home. Georgia Tate has taught me so much about hope, family, and claiming the life that is yours."
Advertisement