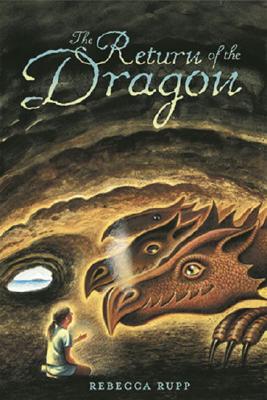 The Return of the Dragon (Hardcover)
Candlewick Press (MA), 9780763623777, 150pp.
Publication Date: July 12, 2005
* Individual store prices may vary.
or
Not Currently Available for Direct Purchase
Description
Three adventurous children find further intrigue on the tiny Maine island where a talkative three-headed dragon peacefully lives out its days and the power of storytelling reigns supreme.
With their parents off to London on a special trip, Hannah, Zachary, and Sarah Emily are thrilled to be going back to Aunt Mehitabel's house on Lonely Island. Though their favorite aunt can't join them, they know their tummies will soon be filled with Mrs. Jone's mouth-watering cookies and their minds full of Fafnyr, the fabulous creature they befriended last summer. A glittering three-headed dragon who loves to tell stories and has a memory spanning 20,000 years, Fafnyr remains safely hidden in a cave high above the ocean, waiting for the children to return.
But is Fafnyr's hiding place safe? As the children nervously discover, a white yacht is now anchored off the private island, and a crew led by billionaire J.P. King has been scouring onshore, supposedly watching birds. Could he possibly be searching for a far rarer and more unusual specimen? The children have promised to keep Fafnyr's existense a secret, but it's hard to know if the smooth-talking Mr. King is friend or foe. Only Fafnyr's own stories can lead the Dragon Friends to the heart of the mystery, as they teach the children to think more clearly, to make the right decisions and to discover what is truly worth fighting for.
About the Author
Rebecca Rupp has written nonfiction articles for many national magazines on topics ranging from the history of blue jeans to the science of ice cream.. She is also the author of THE DRAGON OF LONELY ISLAND, THE WATERSTONE, and several nonfiction books, both for children and adults. Of THE RETURN OF THE DRAGON, she says, "I hope all of you enjoy the return of Fafnyr's cave and hearing from Aunt Mehitabel again as much as I have. Much as I love the three-headed dragon, I also love Aunt Mehitabel. I plan to be just like her when I turn eighty-five." Rebecca Rupp lives in Vermont with her husband, three sons, three cats, and a tarantula named Immanuel Kant."
Advertisement