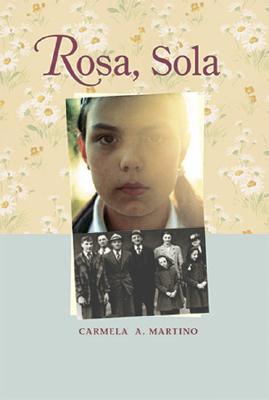 Rosa, Sola (Hardcover)
Candlewick, 9780763623951, 256pp.
Publication Date: August 9, 2005
* Individual store prices may vary.
Description
Both heart-rending and full of hope, this rich, sympathetic portrayal of an only child coping with loss takes readers back to an earlier generation. Living with her Italian immigrant parents in 1960s Chicago, nine-year-old Rosa, an only child, often feels SOLA and different. But as soon as she holds her friend AnnaMaria's baby brother for the first time, Rosa is sure that if she prays hard enough, God will give her a sibling too. Amazingly, Ma does get pregnant, and Rosa is overjoyed -- until the awful day comes when she learns that her brother was stillborn, and Ma, who is weak and grieving, must stay in the hospital for a while. With her papa bitter and rarely home, and her bossy aunt Ida in charge, Rosa has an "empty cave" feeling and now is more SOLA than ever. Why would God answer her prayers, only to take her baby brother away? Will her broken family ever be happy again? From first-time novelist Carmela A. Martino comes a note-perfect portrait of a sensitive young grl surrounded by an extended family of loyal relatives, neighbors, and friends. Challenged by loss and ulitmately bolstered by hope, Rosa will win readers' hearts as she makes the discovery that she's not alone -- and that love and kinship are sometimes found in the most unexpected places.
About the Author
Carmela A. Martino is a graduate of the Vermont College MFA in Writing for Children Program and began writing ROSA, SOLA while still a student there. Of this book, her first novel, she says, " I started out writing a story based on an experience from my own life. But even though some of the events in the novel also happened to me, this is Rosa's story, not mine." Carmela A. Martino was born and raised in Chicago and still makes her home in the area with her husband and son.
or
Not Currently Available for Direct Purchase