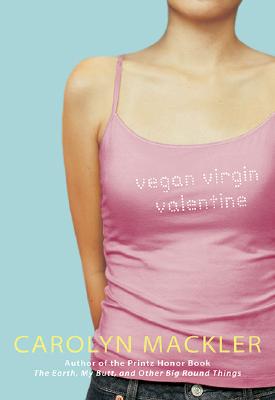 Vegan Virgin Valentine (Paperback)
Candlewick Press (MA), 9780763626136, 228pp.
Publication Date: March 1, 2006
* Individual store prices may vary.
Description
"Warmth and humor suffuse the story of Mara's senior-year transformation from tense, rigid perfectionist to relaxed, centered graduate. . . . Funny and optimistic." KIRKUS REVIEWS
Mara Valentine is in control. She's a straight-A senior, a vegan, and her parents' pride and joy. She's neck-and-neck with her womanizing ex-boyfriend for number-one class ranking and plans to kick his salutatorian butt on her way out the door to Yale. Mara has her remaining months in Brockport all planned out, but the plan does not include having V, her slutty, pot-smoking, sixteen-year-old niece - yes, niece - come to live with her family. Nor does it involve lusting after her boss or dreaming about grilled cheese sandwiches every night. What does a control freak like Mara do when things start spinning wildly out of control? With insight, authenticity, and a healthy dose of humor, Carolyn Mackler creates an evolving Type A heroine that every reader will recognize - and root for.
About the Author
Carolyn Mackler is the author of the acclaimed THE EARTH, MY BUTT, AND OTHER BIG ROUND THINGS. Of VEGAN VIRGIN VALENTINE, she says, "Mara Valentine first came to me in a short story. I loved how she was so rigid but at the same time hungering to break out. And V goes back about ten years, when I met these two girls who were aunt and niece. They've always stuck with me. Imagine how wild it would be to have an aunt and a niece the same age! What if they were total opposites? I knew that V was exactly what Mara needed to shake up the status quo." "From the Hardcover edition."
or
Not Currently Available for Direct Purchase