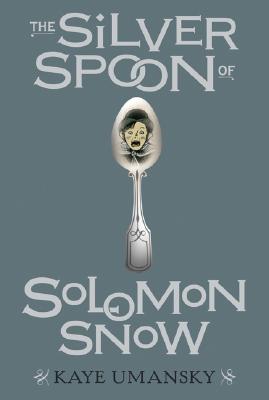 The Silver Spoon of Solomon Snow (Hardcover)
Candlewick, 9780763627928, 304pp.
Publication Date: August 23, 2005
* Individual store prices may vary.
or
Not Currently Available for Direct Purchase
Description
Readers will laugh out loud at this daft and clever account of a foundling who sets out in search of his destiny, only to encounter some woeful misadventures along the way. In a wretched hovel at the top of a moor lives a boy named Solomon Snow. Each day he slaves for Ma and Pa Scubbins's laundry service, and each night he slurps down a bowl of vegetable slop, wishing only for the luxury of a spoon. Imagine poor Solly's surprise when he learns that he's actually a flounder - er, foundling - dumped ten years ago on the Scubbinses' doorstep in a (laundry) basket, with a silver spoon right in his mouth The utensil was long ago pawned by Pa, but that doesn't stop Solly from setting out in search of his spoon, his real parents, and his rightful inheritance. Joining him on his quest are a pair of unlikely companions: a bossy, pointy-nosed writer named Prudence and the insufferable Infant Prodigy, a circus performer with some well-practiced tricks up her sleeve. Will Solly finally locate his spoon, and have to wear velvet pantaloons? Prepare for a preposterous ending sure to surprise and delight the Intelligent Reader as much as it does our intrepid hero.
About the Author
Kaye Umansky taught in elementary schools for twelve years, specializing in music and drama. In her spare time, she sang and played keyboards with a semi-professional soul band. Now a full-time author, Kaye Umansky has written many delightful and humorous books for young readers. She says, "A while ago, I went on a 're-read Charles Dickens binge.' Inspired, I cried, 'I can do that!' I couldn't. What came out was SOLOMON SNOW." She lives in London.
Advertisement