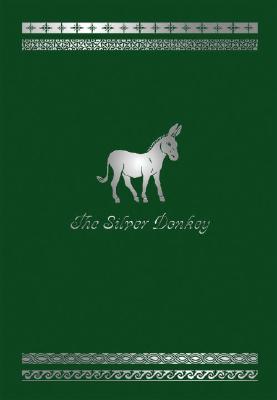 The Silver Donkey (Hardcover)
Candlewick, 9780763629373, 272pp.
Publication Date: September 12, 2006
* Individual store prices may vary.
or
Not Currently Available for Direct Purchase
Description
From extraordinary novelist Sonya Hartnett comes a gently told fable of a lost soldier, heroic children, and a steadfast donkey.



One morning in the woods of World War I France, two young sisters stumble upon an astonishing find — a soldier, temporarily blinded by war, who has walked away from battle longing to see his gravely ill younger brother. Soon the care of the soldier becomes the girls' preoccupation, but it's not just the secret they share that emboldens them to steal food and other comforting items for the man. They are fascinated by what he holds in his hand — a tiny silver donkey. As the girls and their brother devise a plan for the soldier's safe passage home, he repays them by telling four wondrous tales about the humble donkey — from the legend of Bethlehem to a myth of India, from a story of rescue in war to a tale of family close to the soldier's heart. Sonya Hartnett explores rich new territory in this inspiring tale of kindness, loyalty, and courage.
About the Author
Sonya Hartnett is the acclaimed author of THURSDAY'S CHILD, WHAT THE BIRDS SEE, STRIPES OF THE SIDESTEP WOLF, SURRENDER, and several other novels. She has won many awards, including the Children's Book Council of Australia Book of the Year Award for THE SILVER DONKEY. Sonya Hartnett lives in Australia.

Don Powers is a fine artist who specializes in portraits and landscapes. THE SILVER DONKEY is his first book for children. He lives in Thomasville, Georgia.
Praise For The Silver Donkey…
"Who's there?" cried the man, and then repeated it in a language that the sisters understood. "Qui est là? Who's there?"

He looked toward Marcelle and Coco and must have seen two skinny, flash-eyed little girls, wild as kittens born under stables, the taller dressed in her brother's hand-me-downs, the smaller rumpled as a street urchin - but then he looked to the moldery soil and up into the trees, and behind himself toward the distant sea. . . . He scrambled backward in the dirt, covering his knees in mud. "Who is there?" he asked again.

Marcelle and Coco stared. . . . "It's just us," said Marcelle. "No one else."

The man stopped scrabbling and became very still. . . . "I can't see you," he said nervously. "I'm blind. Who are you?"

. . . The girls, emboldened, peered more closely at their discovery, stepping from the shadows like fawns. They saw that the man had untidy brown hair and that his face was rather dirty. Coco, who had a sparrow's quick eyes, saw that he held something silver and enticing in his palm, something that twinkled and gleamed. . . . "I'm Marcelle," she told him. "I'm ten. This is my sister, Coco. She's eight. Her real name is Thérèse, but everybody calls her Coco."

. . . "Are you a soldier?" asked Coco unexpectedly.

The man hunkered against the tree. "Why do you ask that?"

"Well, you are a bit like a solider. You have a soldier's blanket and a soldiers' boots. And once there were soldiers who slept a night in our village and they spoke in a funny way, the same way you do."

"It's called an accent," said Marcelle with superiority.

The man was fidgeting, casting his blind gaze about. The fascinating silver thing remained closed in his hand, gleamy as a fishhook, hidden as a jewel. He said, "I am a solider - well, I used to be. I'm not one anymore."
_______

THE SILVER DONKEY by Sonya Hartnett. Copyright © 2006 by Sonya Hartnett. Published by Candlewick Press, Inc., Cambridge, MA."THE SILVER DONKEY is a testament to bravery, loyalty, and sacrifice. The collection of intriguing tales provides a gentle but unflinching look at the horrors of war as well as the power of innocence. " — Jimmy Carter — Jimmy Carter
Advertisement