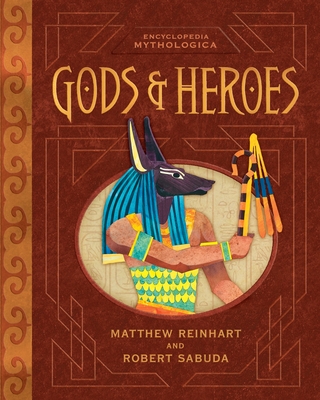 Gods & Heroes (Hardcover)
Candlewick Press (MA), 9780763631710, 12pp.
Publication Date: February 1, 2010
Description
The creators of the New York Times best-selling Encyclopedia Prehistorica series offer a mythic look at the mysteries of the past with an entire pantheon of remarkable pop-ups.
For all of recorded history, humans have sought to understand Earth's mysteries in the realm of the divine and aspired to conduct themselves as heroes. Only gods, of course, could push the sun across the sky, forge entire continents, and impel mountains to touch the clouds. In this stunning volume, the incomparable team of Matthew Reinhart and Robert Sabuda take us to Ra-Atum's land in Ancient Egypt; above the Grecian clouds to Zeus's Mount Olympus; up to Norse god Odin's frozen north; to the Far East, where the Jade Emperor sits in the heavens; into the wilds of Oceania, where Pele's volcanic rage simmers below the earth; and to many more lands and times, all rich with sacred myths and legends.
About the Author
Robert Sabuda is the cocreator of the Encyclopedia Prehistorica and Encyclopedia Mythologica books. He is also the creator of many other best-selling pop-up books, including AMERICA THE BEAUTIFUL, ALICE'S ADVENTURES IN WONDERLAND, and THE WONDERFUL WIZARD OF OZ. He lives in New York City.
Advertisement