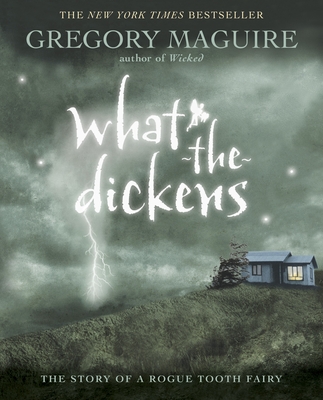 What-The-Dickens (Paperback)
The Story of a Rogue Tooth Fairy
Candlewick Press (MA), 9780763641474, 295pp.
Publication Date: August 1, 2008
* Individual store prices may vary.
Description
A NEW YORK TIMES BESTSELLER From the best-selling author of WICKED, a transporting tale-within-a-tale about the strange world of skibbereen -- aka tooth fairies -- and the universal need to believe (Age 9 and up) A terrible storm is raging, and ten-year-old Dinah is huddled by candlelight with her brother, sister, and cousin Gage, who is telling a very unusual tale. It's the story of What-the-Dickens, a newly hatched orphan creature who finds he has an attraction to teeth, a crush on a cat named McCavity, and a penchant for getting into trouble. One day he happens upon a feisty girl skibberee who is working as an Agent of Change -- trading coins for teeth -- and learns that there is a dutiful tribe of skibbereen (call them tooth fairies) to which he hopes to belong. As his tale of discovery unfolds, however, both What-the- Dickens and Dinah come to see that the world is both richer and less sure than they ever imagined.
About the Author
Gregory Maguire is the author of more than a dozen novels for children as well as four adult novels, including WICKED: THE LIFE AND TIMES OF THE WICKED WITCH OF THE WEST, which was made into a hit Broadway musical. He lives outside Boston, Massachusetts.