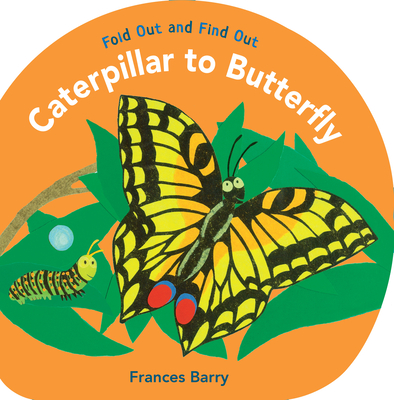 Caterpillar to Butterfly (Hardcover)
Fold Out and Find Out
Candlewick, 9780763642617, 32pp.
Publication Date: March 12, 2019
* Individual store prices may vary.
Description
How does a caterpillar become a butterfly? Open out the petal-shaped pages, one by one, and watch a transformation unfold.

First there's a tiny egg on a leaf, then a caterpillar hatching, just big enough to see. Look at the caterpillar munching away, growing and shedding layers of skin so it can grow some more. Follow as it spins a thread into a green and golden chrysalis, hanging in the sun. Are you ready to see a glorious transformation when all the page turns are done? Cleverly leading readers through each stage of the caterpillar's life cycle, Caterpillar to Butterfly is sure to set curiosity into flight.
About the Author
Frances Barry is the creator of Big Yellow Sunflower and Little Green Frogs as well as other books for children about endangered animals and dinosaurs. She lives in London.