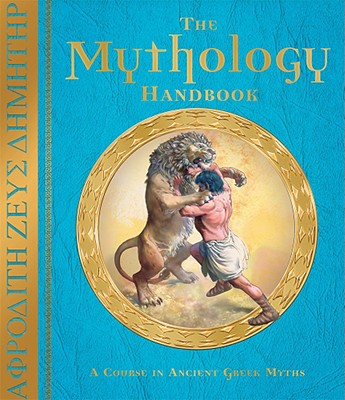 The Mythology Handbook
An Introduction to the Greek Myths (Ologies)
Hardcover

* Individual store prices may vary.
Description
Gods! Heroes! Monsters! Explore the amazing myths of ancient Greece with this fun, interactive workbook — an essential companion to Mythology.

Which god never leaves Olympus without his winged sandals? How do you stop a hydra from growing more heads? Who was Nike before she inspired running shoes? Can you find your way out of the Underworld? Sure to fascinate both avid mythologists and new fans alike, this lavish, highly informative handbook is brimming with facts and special features, including:
. flaps
. maps
. stickers
. eight hero and monster cards
. fact files on beasts and heroes
. many heroic and monstrous activities
Candlewick, 9780763642914, 80pp.
Publication Date: March 10, 2009