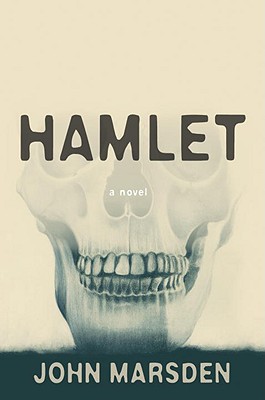 Hamlet (Hardcover)
Candlewick Press (MA), 9780763644512, 229pp.
Publication Date: August 11, 2009
Description
The Dane as never seen before in a daring, dazzling, sexy prose retelling of Shakespeare's tragedy by best-selling author John Marsden.
Something is rotten in the state of Denmark, but Hamlet can t be sure what's causing the stench. His rage at his mother's infidelities together with his greed for the sensual Ophelia and his dead father's call to revenge a "murder most foul" have his mind in chaos, and he wants to scatter his traitorous uncle's insides across the fields. But was it really his father's ghost that night on the ramparts, or a hell-fiend sent to trick him? "Action is hot," he tells Ophelia, who lives shut up in a tower with her longings and lust. "Action is courage, and reflection is cowardly. Picking up the knife has the colors of truth. As soon as I hesitate. . . ." In this dark, erotically charged, beautifully crafted novel, John Marsden brings one of Shakespeare's most riveting characters to full-blooded life in a narrative of intense psychological complexity.
About the Author
John Marsden is the author of thirty popular and acclaimed novels, including the classic Tomorrow series and The Ellie Chronicles. He says, "HAMLET s done a good job of haunting my life. I read the play when I was sixteen, saw a film of it when I was seventeen, and haven t been able to shake the story since." John Marsden lives in Australia."
Praise For Hamlet…
"John Marsden has done what a legion of educators, my parents, a great number of my more literate friends and my read-anything-you-can-get-your-hands-on grandmother failed to do. He has made me, for one glorious moment, love Shakespeare. Marsden's version of HAMLET is smart, tough, lyrical, thoroughly readable and uncompromisingly engaging. Back off, Mrs. Phelps (my high school English teacher). I now get HAMLET." - Chris Crutcher — Quote
Advertisement