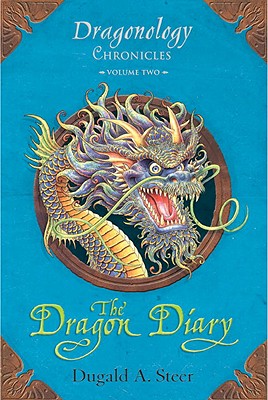 The Dragon Diary (Paperback)
Candlewick Press (MA), 9780763645144, 248pp.
Publication Date: April 13, 2010
Description
Now in paperback-- The fire-breathing series continues Two young dragonologists set off on a daring, wing-borne mission while rushing to crack an ancient Dragonish code. Fresh from recovering the Dragon's Eye, apprentice dragonologists Daniel and Beatrice Cook eagerly await the hatching of the dragon's egg in their care. But just as the shell begins to crack, their mentor, Dr. Drake, is called off to India to look for their missing parents and tend to the ailing dragons they've left behind. Meanwhile, the siblings learn that the secret to curing dragons may lie in an age-old Dragon Diary, if only they could decipher it Now it's up to the plucky pair to fly across the globe on the Dragon Express and try to solve the mystery before it's too late.
Advertisement