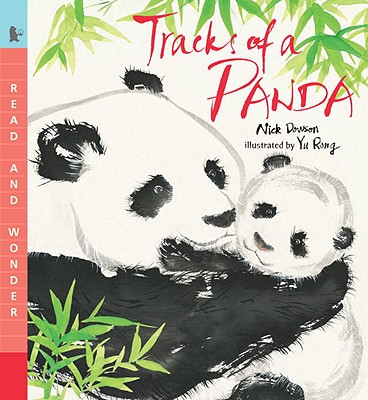 Tracks of a Panda (Paperback)
Candlewick Press (MA), 9780763647377, 32pp.
Publication Date: April 27, 2010
Description
A giant panda and her baby set off on a search for a safe, sustaining home in this informative tale about an enchanting creature. (Ages 5-8) High on a mist-wrapped mountain, a mother panda cradles her newborn, pink and impossibly small. The bamboo patch they need for food is dying, and as soon as her baby is old enough, they must seek a new home, sleeping in trees and swimming across icy streams along the way. Nick Dowson's lyrical text, interspersed with intriguing facts, follows one of nature's most magnificent -- and endangered -- species on its search for a safe habitat, while Yu Rong's expressive, delicate brushwork brings these legendary creatures to life.
Back matter includes an index, and a note about pandas.
About the Author
Nick Dowson is an author, teacher, and naturalist. He is fascinated by giant pandas although he has never seen one in the wild. "Writing this book made me think again that pandas can look soft and cuddly, but they need to be very tough to survive," he says. "I hope they are able to stay in the mountains so there will always be wild pandas in the world." He lives in Suffolk, England. Yu Rong trained in Nanjing as a practitioner of Chinese art before moving to Cambridge, England. She has never seen a wild panda either but has been to southwest China, where they live.
Advertisement