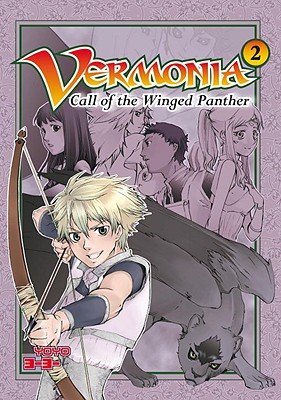 Vermonia #2: Call of the Winged Panther (Paperback)
Call of the Winged Panther
Candlewick Press (MA), 9780763647384, 208pp.
Publication Date: February 23, 2010
Description
The epic quest to save Vermonia continues Four friends set out to find their true warrior spirits in a graphic tale featuring fabulous manga artwork.
Doug, Jim, and Naomi continue their quest to save their friend Mel and the world of Vermonia from the clutches of evil General Uro. After defeating Sassella, the Stone Monster who turns everything she touches to stone, the three friends, along with the help of Rainbow and Fly, journey to the Telaam village. Meanwhile, Jim must answer the call of his spirit guide and protector, Suiran, the Winged Panther, by defeating the sea monster Ickhaby. Once released from his spell, Suiran grants Jim his protection and his powers of flight through the gift of a charmed bracelet. The friends reunite in the village of the Telaam, where the Seer Hanata, keeper of the Vermonia tarot cards, divines the future fate of the four young warriors from Blue Star and predicts a difficult yet promising path to rescuing Mel and returning Vermonia to the peaceful rule of Queen Frasinella.
About the Author
YOYO is a cutting-edge Japanese manga studio created by recent graduates of the Nihon Kogahuin College department of animation, including lead artist Saki Uchida. Vermonia is Yoyo s first published series."
Advertisement