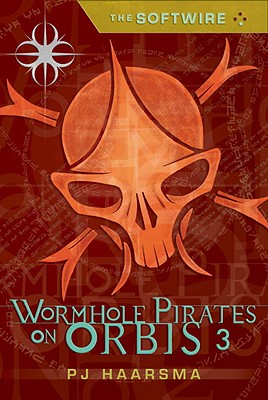 Wormhole Pirates on Orbis (Paperback)
Candlewick Press (MA), 9780763647773, 378pp.
Publication Date: March 9, 2010
Description
Now in paperback. Hang on to your transport Wormhole pirates close in on JT and his friends in part three of the cyber-fueled sci-fi adventure.
Except for going to school with a bunch of bullying Citizens, JT and his friends are thrilled to get a reprieve from work on Orbis 3. Still, JT senses something sinister in the air. Is that a wormhole pirate he keeps spotting, with an alien skull and crossbones on his arm? Why is Max acting strangely whenever she's around JT? Who is luring JT into a deadly competitive game? And why is his telepathic sister, Ketheria, suddenly getting sick? Prime your neural implant for some nonstop action and intrigue in this third episode starring the first human softwire.
About the Author
PJ Haarsma has been gazing at the stars and wondering what s out there his whole life. After a successful career as a commercial photographer, he finally decided to write about it. He lives in Los Angeles."
Advertisement