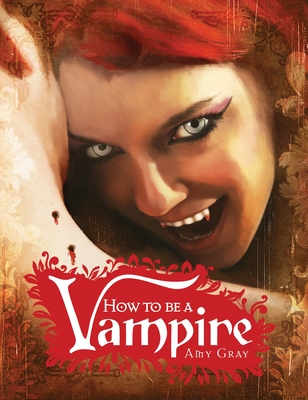 How to Be a Vampire
A Fangs-On Guide for the Newly Undead
Hardcover

* Individual store prices may vary.
Description
Welcome to the world of the undead! A comprehensive guide to the vampire lifestyle satisfies newcomers' thirst for lore and provides tasteful tips.

For those who join the decadent realm of the vampire, eternal life holds juicy perks — charm and strength, shape-shifting and flying, telepathy and super-powered senses. But then again, one becomes . . . so terribly hungry. Is there an etiquette for feeding without causing a scene? How do you set up your crypt? What supernatural foes will make your blood run colder? In this elegant, edgy resource, the newly immortal will find everything they need to know, including:

* a quiz to determine your true vampire persona 
* ways to turn into a vampire — or when a kiss is not just a kiss and why you should take a look at your family tree 
* a transformation checklist, including canine teeth and UV sensitivity 
* a makeup and fashion guide to looking damned good (or just damned) 
* knowing your weaknesses, from garlic, stakes, and sunlight to an obsession with counting 
* ten signs that your boyfriend is a vampire, including super coolness (body temperature-wise) and a habit of sleeping in 
* a field guide to vampiric variations around the world and through history
Candlewick, 9780763649159, 144pp.
Publication Date: October 13, 2009
About the Author
Amy Gray is a writer, photographer, and amateur vampirologist who has been fascinated with vampires, spooky art and literature, and the supernatural since early childhood. She lives in Melbourne, Australia, with her daughter, and can be counted on to be on the scene if anything goes bump in the night or sparkles mysteriously.
or
Not Currently Available for Direct Purchase