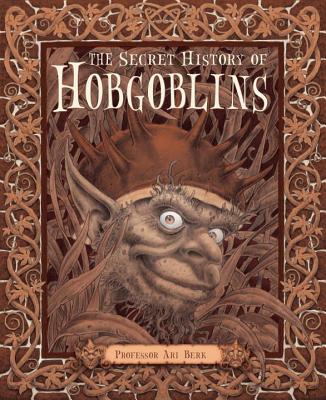 The Secret History of Hobgoblins: Or, the Liber Mysteriorum Domesticorum (Hardcover)
Or, the Liber Mysteriorum Domesticorum
Candlewick Press (MA), 9780763652234, 1pp.
Publication Date: October 9, 2012
Description
Professor Ari Berk returns to reveal another trove of magical history to his avid readers: the history of the humble hobgoblin.

Known by many names, including Boggarts, Brownies, Gallybeggars, Kows, Pixies, and Tom-tumblers, hobgoblins have pervaded human folktales for centuries. In his latest collection of mysterious ancient lore, Professor Berk reveals the proper etiquette for interacting with hobgoblins, indicates their favored hiding places (crawl spaces, curtains, and even shadows), and explains the difference between this usually benevolent creature and his wicked alter ego, the goblin. The richly illustrated, faux-nonfiction volume includes special features such as several mini-booklet flaps, a gatefold, and a lavish cover with embossing and foil.
About the Author
Ari Berk is a writer, visual artist, and scholar of literature, folklore, and myth. He has written everything from academic works on ancient cultures to popular books about myths for children and adults. Ari Berk is a professor at Central Michigan University in Mount Pleasant, Michigan.
Advertisement