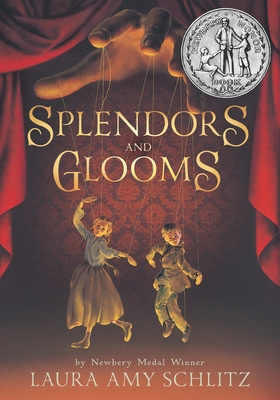 Splendors and Glooms
Hardcover

* Individual store prices may vary.
Other Editions of This Title:
Digital Audiobook (8/27/2012)
Paperback (12/26/2017)
Paperback (1/7/2014)
Prebound (1/7/2014)
Fall '12 Kids List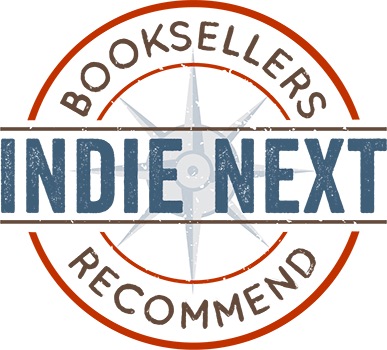 "If Dickens had incorporated magic and witchcraft into Oliver Twist, he could hardly have concocted a darker tale of childhood in the 19th century. Like a Dickens tale, Splendors and Glooms is riddled with details that transport the reader into the plot. It's not a comfortable place to be: hard and dirty and scary and uncertain. But there is also loyalty and innocence and love, proving once again that seemingly frail ideals are stronger than steel and dark curses. Schlitz masterfully serves up a rich history lesson wrapped in an adventure that is impossible to put down until the witch is buried. And even then you feel that the adventure is just starting!"
— Elizabeth Anker, Alamosa Books, Albuquerque, NM
View the List
Description
Newbery Medalist Laura Amy Schlitz brings her sorcery to a Victorian gothic thriller — an enthralling, darkly comic tale that would do Dickens proud.

The master puppeteer, Gaspare Grisini, is so expert at manipulating his stringed puppets that they appear alive. Clara Wintermute, the only child of a wealthy doctor, is spellbound by Grisini's act and invites him to entertain at her birthday party. Seeing his chance to make a fortune, Grisini accepts and makes a splendidly gaudy entrance with caravan, puppets, and his two orphaned assistants. 

Lizzie Rose and Parsefall are dazzled by the Wintermute home. Clara seems to have everything they lack — adoring parents, warmth, and plenty to eat. In fact, Clara's life is shadowed by grief, guilt, and secrets. When Clara vanishes that night, suspicion of kidnapping falls upon the puppeteer and, by association, Lizzie Rose and Parsefall. As they seek to puzzle out Clara's whereabouts, Lizzie and Parse uncover Grisini's criminal past and wake up to his evil intentions. Fleeing London, they find themselves caught in a trap set by Grisini's ancient rival, a witch with a deadly inheritance to shed before it's too late. 

Newbery Medal winner Laura Amy Schlitz's Victorian gothic is a rich banquet of dark comedy, scorching magic, and the brilliant and bewitching storytelling that is her trademark.
Praise For Splendors and Glooms…
Filled with lush language and delightful sensory details like the savored warmth of a velvet cloak, this marvelous story will keep readers absorbed throughout. While the intricate storytelling, captivating characters and evocative setting owe a great deal to Dickens, the book also feels very much in the tradition of such grand 20th-century writers as Joan Aiken and Elizabeth Goudge. Filled with heart-pounding and heart-rending moments, this delicious, glorious novel is the work of a master of children's literature.
—New York Times

Newbery Medalist Schlitz delivers many pleasures—fully dimensional children, period details so ripe one can nearly smell them, and droll humor that leavens a few scenes of true horror. A highly original tale about children caught in a harrowing world of magic and misdeeds.
—Publishers Weekly (starred review)

A brooding Dickensian novel with a touch of fantasy and a glimmer of hope. . . Vividly portrayed and complex, the characters are well defined individuals whose separate strands of story are colorful and compelling. Schlitz weaves them into an intricate tapestry that is as mysterious and timeless as a fairy tale.
—Booklist (starred review)

Middle-schoolers not quite ready for Erin Morgenstern's The Night Circus can revel in this lusciously atmospheric title of rival magicians and the children caught in their crossfire.
—Bulletin of the Center for Children's Books (starred review)

Two orphans, a witch and a girl who laughs at death: Each shares the lens of protagonist in Newbery-winner Schlitz's fully satisfying gothic novel...Schlitz's prose is perfect in every stitch, and readers will savor each word.
—Kirkus Reviews (starred review)

Victorian London could be a magical place: horse-drawn carriages, puppet shows, elaborate upper-class houses. Of course it could also be miserable: fog, filthy streets, shabby hovels where too many people live in too few rooms. Schlitz conjures both the magic and the mundane here. . . .Schlitz uses such evocative language that readers will practically smell dirty London and then be relieved by the crisp, cold air in the countryside around the witch's crumbling mansion. The characters are recognizable tropes: the witch is rotting from the inside out; the orphans may be dirty and ill-bred, but they have spirit and pluck; the little rich girl is actually sad and lonely; the skinny puppeteer and the overly dramatic landlady are recognizably Dickensian. Yet, they are so well drawn that they are never caricatures, but people whom readers will cheer for, be terrified of, or grow to like. The plot is rich with supernatural and incredibly suspenseful elements. Fans of mystery, magic, and historical fiction will all relish this novel.
—School Library Journal (starred review)

In this not-quite-parody novel Schlitz takes the conventions of melodrama and fleshes them out with toothsome scene setting and surprising, original character details. The two heroes are fine foils for each other, the Victorian-good Lizzie Rose versus the street-pragmatic Parsefall. Grisini, with his back story in Venice, is pure moustache-twirling evil, and Cassandra is an intriguing portrait of bitter, regretful old age and bone-deep malevolence. . . Rich and lively.
—The Horn Book

Few books can be called both delightful and eerie - this novel is one. Utterly transporting.
—Rebecca Stead, Newbery Medal Winner

Settle down; prepare for mesmerism: Laura Amy Schlitz is behind the curtain, ready to show us a story that has real magic lacing through it.
—Gregory Maguire, author of Wicked and What the Dickens: The Story of a Rogue Tooth Fairy

Thrilling and masterful. The characters are real humans, trapped upon the page as if by magic. The plotting is relentless . . . and then resolves into a perfect crystal. The book is beautiful. You will bark with laughter and you will cry. I did.
—Adam Gidwitz, author of A Tale Dark and Grimm

A wonderfully twisty, creepy melodrama with three heroes to love, two villains to hate, and then at the end — but I won't tell, except to say it's totally satisfying.
—Nancy Werlin, National Book Award finalist and Edgar Award winner

A pageturner to be reckoned with for years to come. Give SPLENDORS AND GLOOMS to…kids who want a terrific, meaty mystery.
—James Patterson

A hauntingly claustrophobic tale set in an 1860 London enveloped in thick fog and a dilapidated estate in England's lake district.... Like a master puppeteer, Schlitz manipulates her characters with agility and skill to a thrilling climax.
—Shelf Awareness

A real delight... If you're looking for something dark and mysterious but with a good strong heart, this is the book for you.
—A Fuse #8 Production (SLJ blog)

[A] superb gothic novel…Vivid and strange, this latest work by Ms. Schlitz—a Newbery Medal-winner—is, like a marionette show that the orphans see one night, a spectacle "sharp-edged, exquisite, and eerily alive."
—Wall Street Journal

This thrilling Dickensian novel weaves a tale of sorcery and magic that will mesmerize with its intricate plot and wicked but endearing characters.
—Instructor

As the author unravels the mystery, she explores the many levels on which the characters themselves serve as puppets. Schlitz proves herself a master storyteller as she skillfully maneuvers the strings of this gothic tale right up to the astonishing climax.
—Shelf Awareness for Readers

This glorious novel by Schlitz, a past Newbery Award winner, is filled with lush language and Victorian atmosphere.
—New York Times Best Sellers List Editor's Choice

Besides the rich language, setting and plot, SPLENDORS AND GLOOMS features an utterly delicious story that weaves its spell through the fortunes of innocent and not-so-innocent children, the cadaverous puppet master, a dying witch eager for revenge and dramatic action in a castle tower that will have readers as entranced as Grisini's audiences.
—BookPage

This delightfully enchanting book is perfect for nestling in to a comfortable chair with now that the days grow shorter and temperatures dip.
—BookBrowse

It is exceedingly rare to find an author who hits it out of the park, so to speak, every single time she writes. Ms. Schlitz has written six published works for children and not one has been anything but remarkable. As adept at fairy stories as fairytales, at straight biographies or melodramatic ghost stories, at long last we see what she can do with a Dickensian setting. Result: She does wonders. Wonders and splendors with just a hint of gloom. The sole downside is sitting and waiting for her next book. If it's half as good as this one, it'll be worth the wait.
—Fuse #8 Production (SLJ blog)

What more can a reader ask? . . . dazzling . . . a brilliant story well told.
—New York Journal of Books

The book builds slowly and ends stunningly.
—Chicago Tribune
Candlewick, 9780763653804, 400pp.
Publication Date: August 28, 2012
About the Author
Laura Amy Schlitz is the author of the Newbery Medal-winning Good Masters! Sweet Ladies! Voices from a Medieval Village, illustrated by Robert Byrd; A Drowned Maiden's Hair: A Melodrama; The Night Fairy, illustrated by Angela Barrett; and other books for children. She lives in Maryland.