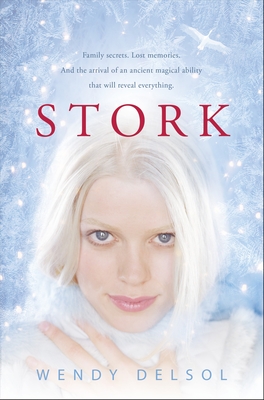 Stork (Paperback)
Candlewick Press (MA), 9780763656874, 357pp.
Publication Date: September 13, 2011
Description
Family secrets. Lost memories. And the arrival of an ancient magical ability that will reveal everything.
Sixteen-year-old Katla LeBlanc has just moved from Los Angeles toMinnesota. As if it weren t enough that her trendy fashion sense draws stares, Katla soon finds out that she's a Stork, a member ofa mysteriousorder of women tasked with a" very" unique duty. But Katla's biggest challenge may be finding her flock at anew school. Between being ignored by Wade, the arrogantjockshe stupidly fooled around with, and constantly arguing with gorgeous farm boy and editor-in-chief Jack, Katla is relieved when her assignment as the school paper's fashion columnist brings with it some much-needed friendship. But as Homecoming approaches, Katla uncovers a shocking secret about her past a secret that binds her fate to Jack's in a way neither could have ever anticipated. With a nod to Hans Christian Andersen andinspired byNorse lore, Wendy Delsol's debut novelintroducesa hip and witty heroinewho finds herself tail-feathers deep in small-town life.
About the Author
Wendy Delsol is a freelance writer who has lived in Detroit, Paris, Nice, and Los Angeles. "Stork" is her first novel. She lives in Des Moines, Iowa.

"From the Hardcover edition."
Advertisement