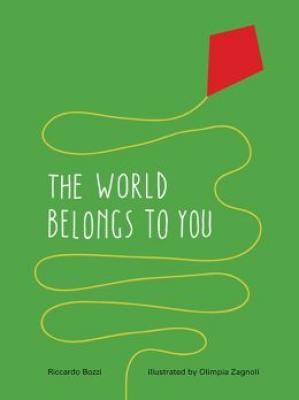 The World Belongs to You (Hardcover)
Templar Books, 9780763664886, 40pp.
Publication Date: March 12, 2013
Description
You belong to the world, and the world belongs to you; inspiring words for graduating students and anyone experiencing a time of change in their life. This beautifully crafted book is an uplifting gift for people of any age. Stylish graphic art paired with a deceptively simple text make this a book to be read over and again.
About the Author
Riccardo Bozzi was born in Milan in 1966. He is a journalist and works for the Italian newspaper Corriere della Sera. He lives in Milan, Italy. Olimpia Zagnoli was born in 1984 in a small town in northern Italy. Her work has been included in the New York Times, The New Yorker, the Washington Post, the Boston Globe, Adidas Originals, Rolling Stone, Corriere della Sera, and American Illustration 30. Olimpia drives a yellow Fiat and lives in Milan, Italy.
Advertisement