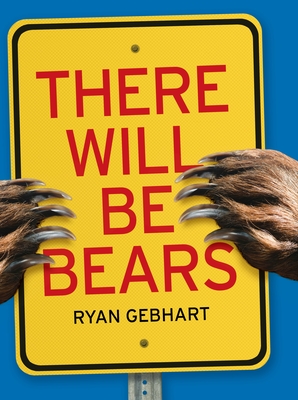 There Will Be Bears (Hardcover)
Candlewick, 9780763665210, 224pp.
Publication Date: April 22, 2014
Other Editions of This Title:
Paperback (2/23/2016)
* Individual store prices may vary.
Description
Tyson is determined to hunt an elk — even if it means sneaking his grandpa out of a nursing home — in a debut novel sparked with dry wit and wilderness adventure.

Thirteen-year-old Tyson loves hanging out with his roughneck Grandpa Gene, who's a lot more fun than Tyson's ex–best friend, Brighton. These days, Bright just wants to be seen with the cool jocks who make fun of Tyson's Taylor Swift obsession and dorky ways. So when Grandpa Gene has to move to a nursing home that can manage his kidney disease, Tyson feels like he's losing his only friend. Not only that, but Tyson was counting on Grandpa Gene to take him on his first big hunt. So in defiance of Mom and Dad's strict orders, and despite reports of a scary, stalking, man-eating grizzly named Sandy, the two sneak off to the Grand Tetons. Yes, there will be action, like shooting and dressing a six-hundred-pound elk. Is Tyson tough enough? There will be heart-pounding suspense: is Grandpa Gene too sick to handle the hunt, miles away from help? And, oh yes, there will be bears. . . .
About the Author
Ryan Gebhart says of There Will Be Bears, his first novel, "This book was inspired by a gig working at a hunting ranch in the Grand Tetons, where I got firsthand experience in field dressing an elk." Ryan Gebhart lives in Ohio.
Praise For There Will Be Bears…
Debut novelist Gebhart reveals an uncanny knack for getting inside the brain of a teenage boy wrestling with changing relationships and an onslaught of disappointments. ... Fully developed characters, complex and realistic relationships (especially between Tyson and Gramps), and Tyson's spot-on narrative voice—which balances faux bravado, risqué humor, and real emotional pain—make this story stand out.
—Publishers Weekly (starred review)

Tyson is quirky, awkward and lovable; a perfect middle school boy. He is also, at times, laugh-out-loud funny, but his best qualities are his fierce love for his family and his unwavering desire to be true to himself. ... Occasionally salty vocabulary and adolescent innuendo are developmentally spot-on. A quirky, sweet adventure for middle school boys.
—Kirkus Reviews

Gebhart's debut depicts the anger and emotion of adolescence without the angst; Tyson remains a likable oddball throughout. Unapologetic in his love of bears, Taylor Swift, and having his grandpa as his BFF, Tyson's eccentricities serve both as strengths and challenges as he matures. What results is a compelling and heartfelt story with just the right amount of humor. This should appeal to fans of Jordan Sonnenblick and to middle-school boys in general. And don't worry, there will, in fact, be bears.
—Booklist

Gebhart crafts a satisfyingly complicated realistic drama that deals with big issues. ... Tyson is a likable protagonist in a well-paced tale that will hold young readers in its grip.
—The Horn Book

Tyson eventually manages a thrilling and satisfying hunting excursion. In the end, this adventure story perfectly illustrates the complexity, awkwardness, and uncertainty of transitioning between childhood and young-adulthood.
—Library Media Connection

This charming coming-of-age story offers an elusive balance of humorous and poignant moments. Gebhart's firsthand experience field dressing elk lends unique and dramatic details to the familiar story of a boy coming to terms with his beloved grandfather's aging. Tyson is a likable protagonist whose transition from childhood to adulthood will be enjoyed by both boys and girls.
—VOYA

The book is strongly written, and Tyson's emotional turmoil, which he glibly covers with barbed observations and self-deprecating humor, is painfully real. The gorily precise details of the elk kill and butchering also add compelling dimension to a familiar story of coming to terms with the debility of a beloved grandparent. Family stories and adventure tales are often relegated to separate pigeonholes, and this title offers fresh crossover appeal.
—Bulletin of the Center for Children's Books

Tyson's narration lends immediacy to the emotional development... This should be an easy sell to younger middle schoolers, especially where hunting is a popular activity.
—School Library Journal

An engaging ... tale of two clean-boweled miscreants who steal away from the forces of authority to go hunting in the Grand Tetons of Wyoming. ... They emerge two days later, staggered by frights and adventures—and, in Tyson's case, newly wise about age and aging.
—The Wall Street Journal

Gebhart writes of life transitions with an irreverent and humorous touch that explodes stereotypes of both growing old and being a teen. And yes, there will be bears. Scary, exhilarating, beautiful bears.
—Richmond Times-Dispatch
or
Not Currently Available for Direct Purchase