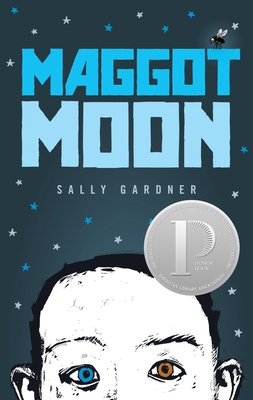 Maggot Moon (Hardcover)
Candlewick, 9780763665531, 288pp.
Publication Date: February 12, 2013
Other Editions of This Title:
Paperback (9/9/2014)
Compact Disc (2/12/2013)
Compact Disc (9/1/2014)
MP3 CD (11/25/2014)
Compact Disc (2/12/2013)
MP3 CD (2/12/2013)
MP3 CD (2/12/2013)
* Individual store prices may vary.
Spring '13 Kids List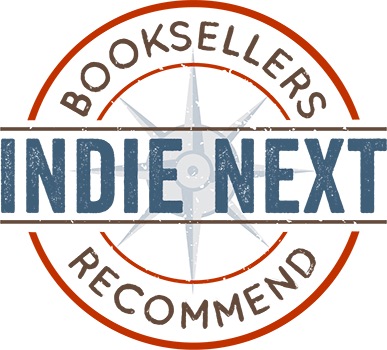 "Standish Treadwell is not like everyone else. Luckily, he's always been able to get by without attracting too much attention. But when a teacher beats a boy, Standish intervenes and is noticed by those working for the Motherland. The Motherland culls those who are different, unwanted, or independent. Standish is different and his grandfather has secrets hidden in the basement -- secrets the Motherland will kill to protect. Both chilling and stunning, Maggot Moon is reminiscent of both 1984 and The Handmaid's Tale. Gardner has created a haunting tale that deserves applause."
— Marika McCoola, Odyssey Bookshop, South Hadley, MA
View the List
Description
A 2014 Michael L. Printz Honor Book

In Sally Gardner's stunning novel, set in a ruthless regime, an unlikely teenager risks all to expose the truth about a heralded moon landing.

What if the football hadn't gone over the wall. On the other side of the wall there is a dark secret. And the devil. And the Moon Man. And the Motherland doesn't want anyone to know. But Standish Treadwell — who has different-colored eyes, who can't read, can't write, Standish Treadwell isn't bright — sees things differently than the rest of the "train-track thinkers." So when Standish and his only friend and neighbor, Hector, make their way to the other side of the wall, they see what the Motherland has been hiding. And it's big...One hundred very short chapters, told in an utterly original first-person voice, propel readers through a narrative that is by turns gripping and darkly humorous, bleak and chilling, tender and transporting.
About the Author
Sally Gardner is an award-winning author whose novels have sold more than 1.5 million copies in the U.K. and have been translated into twenty-two languages. She is dyslexic and is an avid spokesperson for dyslexia. "I strongly believe that dyslexia is like a Rubik's Cube," she says. "It takes time to work out how to deal with it, but once you do, it can be the most wonderful gift." Sally Gardner lives in London.

Julian Crouch is a director and designer whose career has spanned theater, opera, film, and television. He is currently designing Big Fish for Broadway and Cinderella for the Dutch National Ballet. Julian Crouch lives in Brooklyn, New York.
Praise For Maggot Moon…
Gardner does a masterful job of portraying Standish's dyslexia through the linguistic swerves of his narration, and although the ending is pure heartbreak, she leaves readers with a hopeful message about the power of one boy to stand up to evil
—Publishers Weekly (starred review)

This is alt-history second; first, it is an eerie, commanding drama.
—Booklist (starred review)

Standish's tale has the terse, energetic tension of poetry; his phrases and sentences roll out with irony, tenderness, horror, or love, but always vividly...Most appealing of all, however, is Standish Treadwell himself: tender, incisive, brave, and determined, he takes a stand and treads well.
—The Horn Book (starred review)

With brief chapters and short sentences, the prose appears deceptively simple, but the challenging subject matter makes for a highly cerebral reading experience. Stomach-churning illustrations of flies, rats, and maggots accompany the text, creating a parallel graphical narrative that emphasizes key moments in the plot.
—School Library Journal

Standish's tone switches with lightning speed from recklessly hopeful to violently despondent to casually aloof as he attempts to reclaim just a portion of what has been taken from him, and readers will be haunted by the sacrifice he ultimately makes long after they finish this quick read...Ideal for spurring discussion in both book clubs and English classes, this could also easily be used in a history curriculum to imagine the 'what if' scenarios of the past.
—Bulletin of the Center for Children's Books

In one hundred chapters, Gardner explores a world where creativity is denied and uniformity is celebrated. The story is only enhanced by Julian Crouch's black-and-white illustrations that grace every page, running like a flipbook. Standish's story is a dark, haunting tale of secrets, lies, and those who fight for the truth.
—VOYA

This book tackles the dystopian genre in a truly unique manner. ... The novel is both thrilling and heart-wrenching. The story moves at a gripping pace, drawing the reader in. ... This title would make a distinctive addition to a young adult collection.
—Library Media Connection

Bookstore shelves so groan with works of dystopian fiction for adolescents that the stories can seem to run together into a blur of wasted landscapes, blighted civilizations and warrior teens falling in love. Then comes a book like Sally Gardner's brilliant, shattering MAGGOT MOON and suddenly dystopia feels new again; it reclaims its power to shock… Julian Crouch's drawings run in silent, chilling commentary through the pages of this difficult and beautiful story for readers over the age of 13.
—The Wall Street Journal

This novel will just blow you away...Such a beautiful read...this certainly has the potential to become a modern classic.
—The Bookseller (U.K.)

Startlingly original, sophisticated and moving, MAGGOT MOON is out of this world.
—The Sunday Times (U.K)

Dazzling, chilling, breathtaking. A perfect book.
—Meg Rosoff

MAGGOT MOON left me stunned in the best possible way... When I finished MAGGOT MOON, I was in that mode of pensive stunned silence, mulling over the messages of Gardner's book. Reflecting on the book a few days after finishing it, I find myself slipping back into that pensive mood, and I think that's the best gift an author can give.
—Young Adults Book Central

Now an award-winning author, her newest book, MAGGOT MOON, is the best dystopian novel in recent memory.
—PW Tip Sheet

Sally Gardner tells a story that is rich in drama and ideas.
—LoveReading4Kids.co.uk

Maggot Moon is an extraordinary, moving piece of literature...
—Sunday Kenosha News
Book Videos