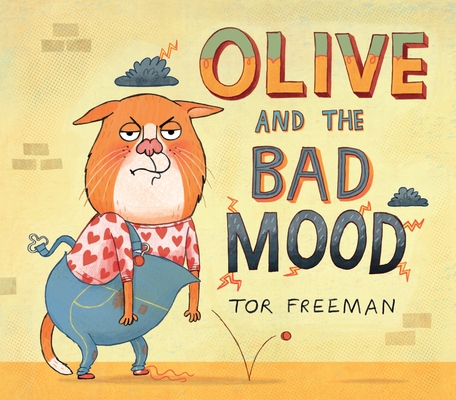 Olive and the Bad Mood (Hardcover)
Templar, 9780763666576, 32pp.
Publication Date: September 10, 2013
* Individual store prices may vary.
Description
The perfect antidote to a day gone wrong, Tor Freeman's follow-to Olive and the Big Secret shows how catchy a bad mood can be — and just how to fix it!

Today is not a good day for Olive. She lost a button on her dungarees, fell flat on her nose, and somebody kicked a ball at her head! Olive is in a really bad mood! As a result, she is mean to her friends and the big bad mood spreads. But when a trip to the candy store cheers Olive up, she can't understand why all of her friends are so grumpy!
About the Author
Tor Freeman graduated from Kingston University in England with a BA in illustration. She has been writing and illustrating for children ever since. She is the author-illustrator of Olive and the Big Secret and the illustrator of Turtle and Me, written by Robie H. Harris. Tor Freeman lives in London.
Praise For Olive and the Bad Mood…
Freeman makes moodiness awfully funny and does so economically in the ink-and-watercolor artwork — so many emotions are exhibited with so few lines. It's rare that a picture book can make the audience identify with all the characters, but this one will have kids feeling bad, mad, and glad by turns.
—Booklist

The story conveys the hurtfulness of casual off-the-cuff comments and criticism, and ... it is the act of sharing that cements the friendship. The characters' expressive faces could enhance a classroom unit on emotions or kindness.
—School Library Journal

Comical, colorful... Small children will enjoy seeing the absurd side of their own emotions, not to mention those of their more volatile pals or siblings
—The Wall Street Journal