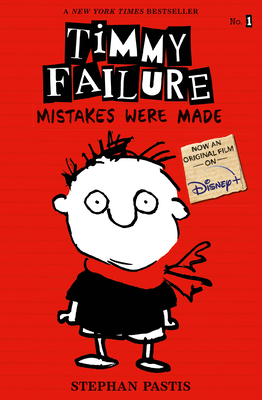 Timmy Failure
Mistakes Were Made
Paperback

* Individual store prices may vary.
Other Editions of This Title:
Digital Audiobook (10/27/2014)
Digital Audiobook (7/18/2013)
Digital Audiobook (7/13/2020)
Digital Audiobook (2/24/2014)
Digital Audiobook (9/24/2018)
Digital Audiobook (4/24/2017)
Digital Audiobook (9/26/2016)
Digital Audiobook (10/5/2015)
Hardcover (2/26/2013)
Hardcover (8/27/2013)
Spring '13 Kids List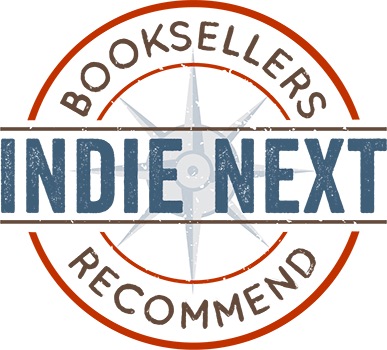 "I loved Timmy Failure. Pastis employs his signature wit and off-beat humor in telling Timmy's gumshoe adventures, but discerning readers will discover a realistic story underneath the jests, as this loveable and well-meaning underdog messes up, and then messes up some more. Timmy's not always the sharpest knife in the drawer, but he does have the advantage of being the only P.I. in town who has a ravenous polar bear for a sidekick. Move over, Wimpy Kid, there's a bigger Failure in town."
— Robert McDonald, The Book Stall At Chestnut, Winnetka, IL
View the List
Description
"An endearingly pathetic antihero with delusions of greatness. . . . Seldom has failure been so likable — or so funny." — The Wall Street Journal

Take Timmy Failure—the clueless, comically self-confident CEO of the best detective agency in town, perhaps even the nation. Add his impressively lazy business partner, a very large polar bear named Total, and what you have is Total Failure, Inc. From the offbeat creator of Pearls Before Swine comes an endearingly bumbling hero in a hilarious caper accompanied by a whodunit twist. With perfectly paced visual humor, Stephan Pastis gets readers snorting with laughter, then slyly carries the joke a beat further—or sweetens it with an unexpected poignant moment—making this a comics-inspired story that truly stands apart from the pack.
Praise For Timmy Failure: Mistakes Were Made…
Timmy Failure is a winner!
—Jeff Kinney, author of Diary of a Wimpy Kid

Timmy Failure is a fabulously fun read and the line drawings are a treat. It's original and quirky, with real heart.
—Philipp Ardagh

Pastis crafts a great story starring an unforgettable protagonist whose unorthodox approach to detective work (and world domination) will have readers in stitches. For Timmy Failure, success is the only option!
—Lincoln Peirce, creator of the Big Nate series

Pastis has assembled an eccentric and funny cast (running gags revolve around Total's voracious appetite and a librarian who looks like one of the Hells Angels), yet there are also touching interactions to be found...
—Publishers Weekly

…Readers should be simultaneously amused and touched by this quirky antihero.
—Booklist

The Pearls Before Swine cartoonist's frequent black-and-white illustrations help to cast Timmy's adventure in an appropriately ironic light. Timmy… has greatness in him. Just like all of us.
—Kirkus Reviews

Pastis, the creator of the comic strip Pearls Before Swine, brings a wonderfully droll and playful humor to a younger audience, balancing more straightforward gags with bits of irony and sarcasm. The wide-eyed figures that populate Pastis' pen and ink illustrations have a delightfully peculiar, coiled energy...but there's a nice emotional element to Timmy's relationship with his struggling single mom, and readers will find a few moments of poignancy amidst all the laughs.
—Bulletin of the Center for Children's Books

Pastis ... peppers nearly every page of this comic romp with at least one intentionally amateurish black-and-white illustration, enhancing the laughs along the way as Timmy misses even the most obvious clues in Clouseauesque fashion. Middle grade readers will appreciate all the silly sleuthing and absurd details, and older readers–including parents who come along for the ride–will find a satisfying layer of more sophisticated humor, too.
—School Library Journal

It is, without a doubt, the best of the cartoonist fare...completely and utterly understanding its genre, its pacing, and the importance of leveling humor with down-to-earth human problems...Top notch stuff.
—A Fuse #8 Production

In his first foray into children's books, writer/cartoonist Stephan Pastis takes his befuddled character on a "rigorously fact-checked" series of misadventures that will delight kids and elicit more than a few chuckles from any adults lucky enough to read along.
—Bookpage Children's Corner

Timmy Failure is truly a book for all ages—older readers will love unraveling Timmy's personal story and younger readers will be thoroughly entertained by his sloppy sleuthing skills.
—BookPage

Readers will quickly take to Timmy Failure, an unreliable narrator to stand alongside such antiheroes as Charlie Brown and Greg Heffley.
—Shelf Awareness

If this book doesn't make readers double over with laughter, then nothing will. Loaded with illustrations that are equally as hilarious as the story, this one is a guaranteed winner.
—Pocono Record (syndicated from Kendal Rautzhan)

Seldom has failure been so likable—or so funny.
—The Wall Street Journal

With its high-low mix of humor and surprisingly sophisticated storytelling..."Failure" is anything but.
—Austin American-Statesman

If 'Timmy Failure' was just a loose-knit story about an elementary school detective, it would still be hilarious. But Timmy's struggles and insecurities lend surprising depth. ... Laugh out loud funny. A great new hero.
—The Midwest Book Review
Candlewick, 9780763669270, 320pp.
Publication Date: April 14, 2015
About the Author