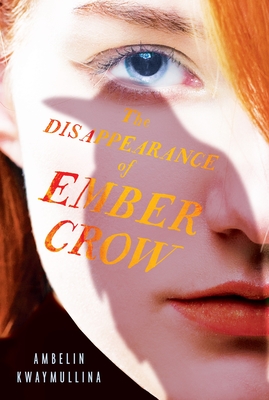 The Disappearance of Ember Crow
The Tribe, Book Two
Hardcover

* Individual store prices may vary.
Description
In this fast-paced sequel to The Interrogation of Ashala Wolf, Ashala and her friends face a new danger from the least expected source — one of their own.

After a daring raid on Detention Center 3 to rescue their trapped peers, Ashala Wolf and her Tribe of fellow Illegals — children with powerful and inexplicable abilities — are once again entrenched in their safe haven, the Firstwood. Existing in alliance with the ancient trees and the giant intelligent lizards known as saurs, the young people of the Tribe do their best to survive and hide. But the new peace is fractured when Ashala's friend Ember Crow goes missing, leaving only a cryptic message behind. Ember claims to be harboring terrible secrets about her past that could be a threat to the Tribe and all Illegals. Ashala and her boyfriend, Connor, spring into action, but with Ashala's Sleepwalking ability functioning erratically and unknown enemies lying in wait, leaving the Firstwood is a dangerous proposition. Can Ashala and Connor protect the Tribe and bring Ember home, or must they abandon one to save the other?
Praise For The Disappearance of Ember Crow: The Tribe, Book Two…
Kwaymullina's rich world-building, which incorporates the worldviews and ancient stories of Australia's indigenous people, makes this series stand out in the crowded field of YA dystopian fiction.
—School Library Journal

Seasoned with enough intriguing speculation—what do we mean by "human"? When and why might we want to revisit that definition?—original worldbuilding, and sympathetic characters to hold reader interest. Fresh and fascinating.
—Kirkus Reviews

Kwaymullina's story is indeed intriguing for its unusual melding of imagery. She brings together the natural world, animal creators, repressive government, and living artificial intelligence—speaking to technological and ecological concerns with a futuristic imagination that is both vigorous and conceptually demanding.
—The Horn Book

The second installment of this dystopian ecothriller holds its own with a surprising revelation that offers an intriguing twist to the trilogy...aboriginal Australian author Kwaymullina effectively uses speculative technology to illuminate a range of issues teens face today, in particular, bioethics and racism.
—Booklist Online
Candlewick, 9780763678432, 432pp.
Publication Date: May 10, 2016
About the Author
Ambelin Kwaymullina loves reading sci-fi and fantasy books and has wanted to write a novel since she was six years old. She comes from the Palyku people of the Pilbara region of Western Australia. When not writing or reading, she teaches law, illustrates books, and hangs out with her dogs. She lives in Australia.