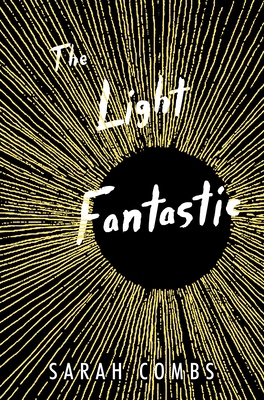 The Light Fantastic
Hardcover

* Individual store prices may vary.
Other Editions of This Title:
Digital Audiobook (9/12/2016)
Compact Disc (9/13/2016)
MP3 CD (9/13/2016)
Compact Disc (9/13/2016)
Description
Seven tightly interwoven narratives. Three harrowing hours. One fateful day that changes everything.

Delaware, the morning of April 19. Senior Skip Day, and April Donovan's eighteenth birthday. Four days after the Boston Marathon bombing, the country is still reeling, and April's rare memory condition has her recounting all the tragedies that have cursed her birth month. And just what was that mysterious gathering under the bleachers about? Meanwhile, in Nebraska, Lincoln Evans struggles to pay attention in Honors English, distracted by the enigmatic presence of Laura Echols, capturer of his heart. His teacher tries to hold her class's interest, but she can't keep her mind off what Adrian George told her earlier. Over in Idaho, Phoebe is having second thoughts about the Plan mere hours before the start of a cross-country ploy led by an Internet savant known as the Mastermind. Is all her heartache worth the cost of the Assassins' machinations? The Light Fantastic is a tense, shocking, and beautifully wrought exploration of the pain and pathos of a generation of teenagers on the brink—and the hope of moving from shame and isolation into the light of redemption.
Praise For The Light Fantastic…
Both the emotionally awkward mastermind of the shooting plot and those hiding from active shooters at their schools also share their perspectives in accounts that are poignant and realistic. The sheer number of narrators means that readers will need to pay close attention in order to understand how the various strands link together, but lovely writing, replete with literary references, will spur them on...A worthwhile, chilling novel that makes demands of its audience and rewards them richly in return.
—Kirkus Reviews

In a psychologically taut novel structured in short vignettes that alternate among multiple viewpoints, Combs (Breakfast Served Anytime) delves into the thoughts of could-be killers and their prey to show unique frailties, as well as a common yearning for happiness...the narrative voices are genuine and moving. Unexpected moments of tenderness and salvation cast a shining light into the dark realities presented.
—Publishers Weekly

Poignant and powerful, the real-life issues in this book reside in the back of even the most innocent person's mind. The perspective chapters take the reader into the lives and minds of seven very different people who are trying to navigate the same frightful world of violence and peer pressure...Desperately shouting at the reader, The Light Fantastic is the antidote for the "this-could-never-happen-to-me" syndrome. This book yearns for its audience to actively make changes in order to create a safer, happier world, one where people feel supported rather than alone.
—VOYA

The prose, pacing, and interweaving of tales in this work are expertly wrought, with connections radiating among chapters and lives. Each connection is like a thread wanting to be pulled, and the ultimate tangle of the narrative is very satisfying to unravel.
—School Library Journal

Combs' language is lyrical, and each of the many narrators has a distinctive rhythm and voice. A teacher counsels a troubled student. The mastermind plots. The story spans only a few hours yet never feels rushed, increasing tension for the reader. Its literary execution and breadth of perspectives set this novel apart.
—Booklist Online

Readers who enjoy Cormier, as well as those who relish the puzzle of weaving together multiple narrative strands and allusions into an emotionally impactful whole, will appreciate this exploration of contemporary teen experience, fraught with despair and recovery.
—Bulletin of the Center for Children's Books

Author Sarah Combs has tackled a heavy topic with this novel, and she has done it well.
—Washington Independent Review of Books

With the added pressure of loaded guns in the hands of teens across the country, this unique portrayal of school shootings is a stand-out read.
—Cleaver Magazine

At the end of the day, this was a near perfect book...The Light Fantastic is the type of book that merits sharing, to discussion, and hopefully learning as well.
—Hopelessly Devoted Bibliophile (blog)
Candlewick, 9780763678517, 320pp.
Publication Date: September 13, 2016
About the Author
Sarah Combs is the author of Breakfast Served Anytime, her debut novel. She lives in Lexington, Kentucky.
1. April can remember every day in her life with extraordinary clarity. "Some people might even call it a blessing," she says (page 4). "Sometimes (lots of times) it's a curse." Do you think it's a blessing or a curse? Why?
2. The Light Fantastic unfolds a few days after the Boston Marathon bombing. Why do you think the author chose to set her novel then? Why does April cry when the bomber is caught? Why is Gavin determined to run the next Boston Marathon?
3. Look closely at the chapter titles. How do they set the stage for the chapter? How do they signal the narrator of that chapter?
4. What are the "flashbulb moments" in April's life? What have been the flashbulb moments in yours?
5. "There's nobody else in this world I hate half as much as I hate myself," one of the Assassins declares (page 67). Why is that comment enlarged and repeated over the next few pages? Why do the Assassins hate themselves? Should they?
6. "Shame. Shame. It weighs more than sorrow, and much more than regret," Delaware thinks (page 63). "It feeds and hungers and preens, and it will not go away." What is Delaware ashamed of ? Why?
7. What drew Phoebe to the Assassins? What pulls her away from them?
8. Discuss Gavin's relationships with Gina and April. Why do you think Gavin uses hashtags to express his feelings?
9. "They say that coincidences are God's way of keeping anonymous," a man in a wheelchair says to the Mastermind, paraphrasing Einstein (page 156). Do you agree? What are the various coincidences that run through this novel?
10. Leona refuses to accept April's apology for humiliating her when they were younger. "Because any apology coming out of your mouth is not about me, it's about you. You know that, right?" (page 266) Is Leona right about April's motives? Should they matter?
11. The Mastermind's father believes that everyone is born with a happiness threshold. Some people can almost always be happy; some can almost never be happy. Do you agree that our capacity for happiness seldom changes? Which characters in this novel find happiness easily? Which don't?
12. How do face-to-face friendships differ from online friendships? Do you agree with Phoebe that there are two worlds, "the one I carry my body through" and "the one in the screen" (page 275)? Why or why not?
13. Mr. Goodrich talks about his generation's experience with war. "But this thing," he says (page 134). "I mean, what is this? Nobody can tell me that you kids aren't fighting a war all your own." What do you think he means by "this thing"? Are today's teenagers in a new sort of war?
14. "People aren't always what you think they are," Pal tells April (page 230). Explore how this is especially true of the Gakhar family.
15. Thinking of the first-graders in Connecticut who survived the shooting in their school, Lincoln asks himself, "How do you carry on?" (page 89) How did he carry on after his loss? How did Sandy Heslip carry on after hers?
16. Why has the Mastermind built himself makeshift wings? What attracts him to the myth of Daedalus and Icarus?
17. "Look," says Laura, straddling the Nebraska-Iowa line (page 170). "Two states at the same time." What are the emotional states that she is divided by? How does Lincoln help make her whole again?
18. Hunkered down in the lockdown closet, Gavin makes a list of the real things, big and small, that matter to him. What would be on yours?
19. Discuss the meaning of the book's title. What role does the Tennessee Williams play The Glass Menagerie play in this novel?
20. Discuss the significance of the book's opening quotes: "Nowadays the world is lit by lightning!" taken from The Glass Menagerie, and "We've got to live, no matter how many skies have fallen," by D. H. Lawrence. How do these two quotes speak to each other, and how do they relate to the title and the themes of the book?